Curly hair can be challenging to maintain, especially when it comes to nourishing, moisturizing, and being free from frizz. While there are many hair care products available in the market, natural hair masks are a great way to pamper your curls without harsh chemicals. Natural hair masks can help to moisturize and nourish your hair, leaving it looking soft, shiny, and healthy. In this article, we have curated a list of the 5 best natural hair mask for curly hair. These masks are easy to make at home, affordable, and effective in addressing common hair concerns such as dryness, frizz, and breakage. Whether you have wavy or kinky curls, incorporating natural hair masks into your hair care routine can help to enhance your curls' natural beauty and keep them healthy and strong. So, let's explore the best natural curly hair and give your curls the care they deserve.
Benefits of Using The Best Natural Curly Hair Mask:
Using the best natural curly hair mask can provide a variety of benefits for your hair. Not only can it help to hydrate and moisturize your curls, but it can also reduce frizz and improve curl definition. But the benefits don't stop there. Using a curly hair product like a hair mask can also help to strengthen your hair, making it less prone to breakage, and give your locks a glossy and softer appearance. Additionally, a hair mask can help to get rid of frizz, protect your hair from chemical and environmental damage, give your hair extra body, and maintain a healthy, dandruff-free scalp. By incorporating a natural curly hair mask into your hair care routine, you can give your curls the extra love and attention they deserve, resulting in healthier, more manageable locks.
Moisture & Hydration
As mentioned earlier, curly hair is naturally drier than straight hair. This is because the natural oils produced by the scalp have a harder time making their way down the curly hair shaft due to the curls and bends. This lack of moisture can result in frizz, tangles, and overall unruly hair. Using a good quality hair mask can help to replenish and lock in moisture in your curls, giving you softer, shinier, and more manageable hair.
Reduces frizz
Frizz is the enemy of curly hair, and it can be caused by a variety of factors, including humidity, dryness, and damage. A hydrating hair mask can help to reduce frizz by smoothing down the hair cuticle, which helps to prevent moisture from entering the hair shaft and causing frizz. Additionally, a good quality hair mask can help to repair and strengthen damaged hair, which can also contribute to frizz reduction.
Improves curl definition
If you're struggling with limp and lifeless curls, a curl-defining hair mask can work wonders. A mask packed full of nourishing ingredients like coconut oil, shea butter, and honey can help to define and enhance your natural curls. These ingredients work by hydrating and smoothing the hair cuticle, which helps to give your curls more bounce and shape.
Strengthens your hair
Curly hair is naturally fragile and prone to breakage, which can result in thinning hair, split ends, and an overall lack of volume. A hair mask can help to strengthen your hair by providing it with the necessary nutrients and moisture it needs to stay healthy. Ingredients like keratin, egg whites, and avocado oil can help to nourish and repair damaged hair, resulting in stronger, thicker, and more voluminous locks.
Protects your hair from chemical and environmental damage
Our hair is constantly exposed to environmental pollutants, harsh chemicals, and heat styling tools, all of which can cause damage to our hair over time. A hair mask can help to protect your hair from this damage by providing it with a protective barrier. Ingredients like argan oil, jojoba oil, and honey are rich in antioxidants and other beneficial properties that can help to defend your hair against environmental stressors.
In conclusion, using the best natural curly hair mask based on your curl needs is crucial in any curly hair care routine. Not only does it provide essential moisture and hydration to your curls, but it also helps to reduce frizz, define your curls, strengthen your hair, and protect it from damage. So next time you're looking for a new curly hair product, don't forget to add a hair mask to your cart!
Best natural ingredients for curly hair masks:
When it comes to finding the best natural curly hair mask, look for ingredients that offer hydration, nourishment, definition, and are sulfate-free. Some of the best natural ingredients for curly hair masks include bananas, eggs, honey, coffee, shea butter, argan oil, and coconut oil. Bananas contain silica and vitamins that promote healthy hair growth, while eggs are rich in protein and amino acids, crucial for hair repair and strengthening. Honey offers excellent moisturizing properties and has antibacterial benefits that can help combat dandruff. Coffee is great for improving moisture retention and can stimulate hair follicle growth. Shea butter offers intense moisture and anti-inflammatory benefits, while argan oil has powerful emollients that lock in moisture and prevent hair damage. Coconut oil strengthens and moisturizes hair and has antibacterial properties that can treat dandruff. Finally, apple cider vinegar helps to establish proper pH balance, and its antimicrobial properties help to eliminate dandruff.
Our Top 5 Natural Curly Hair Masks:
Our top 5 natural curly hair masks are made with high-quality ingredients that will provide your curls with the nourishment they need, leaving them soft, shiny, and full of life. Read on to discover our top picks and find the perfect hair mask for your curls.
tgin Rose Water Hydrating Hair Mask
tgin Miracle RepaiRx Deep Hydrating Hair Mask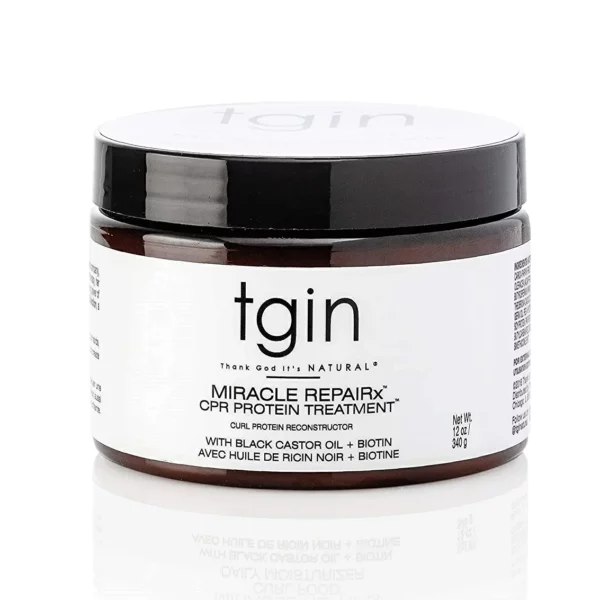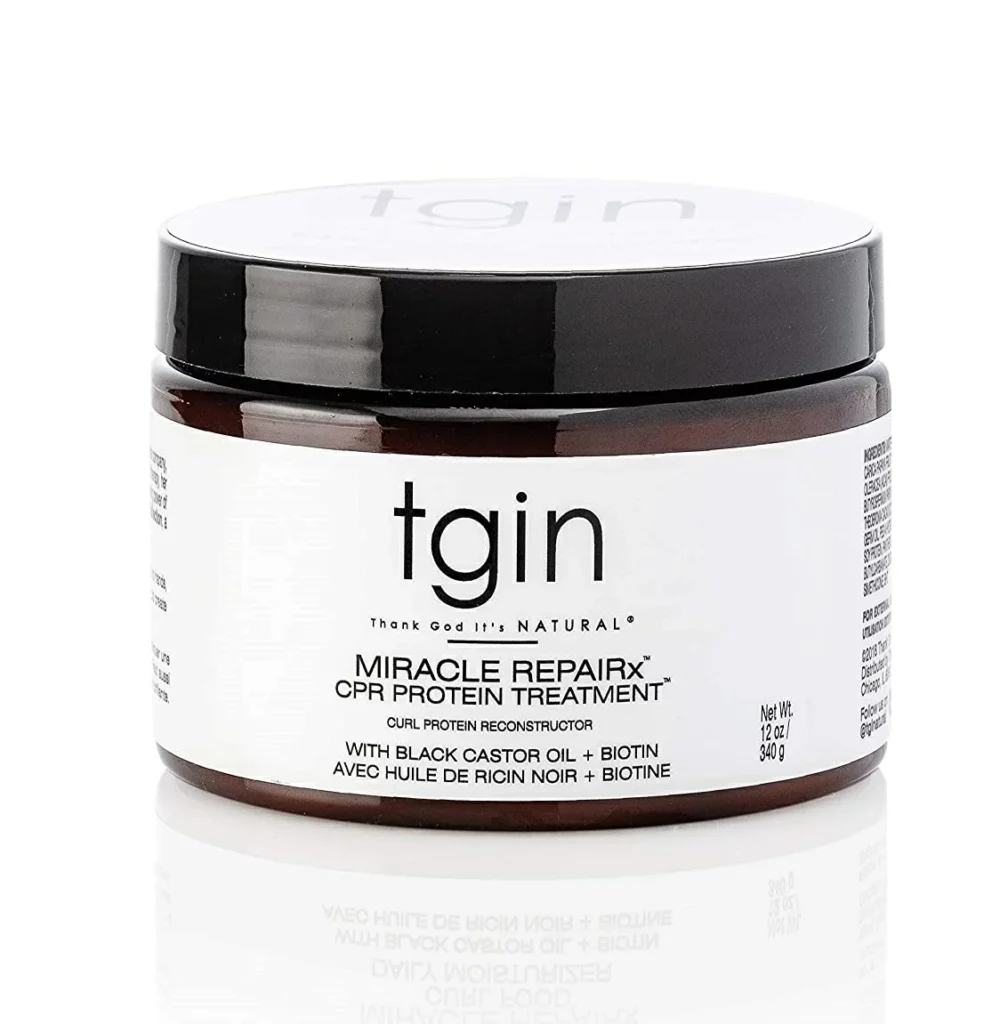 CURLS – So So Moist Vitamin C Curl Mask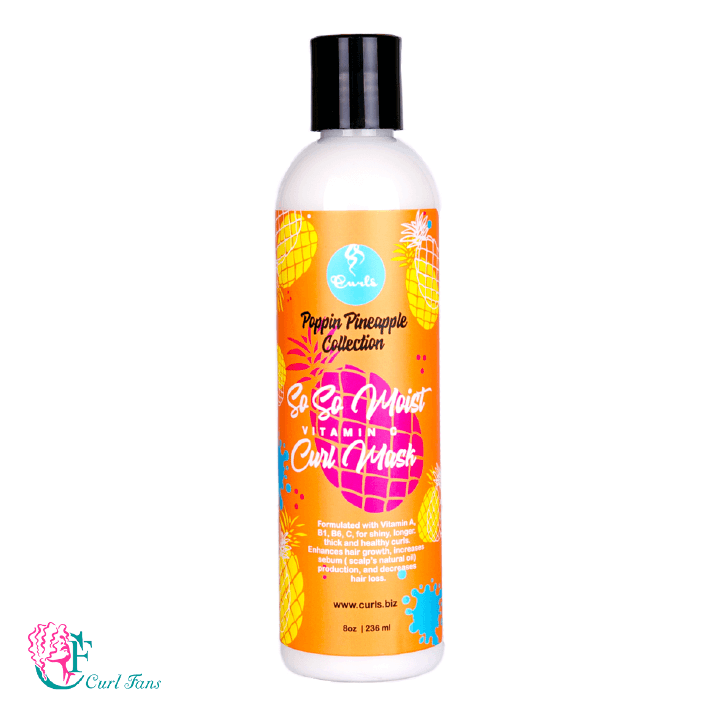 CURLS – Blueberry Bliss Reparative Hair Mask
Alikay Naturals Avocado Cream Moisture Repairing Mask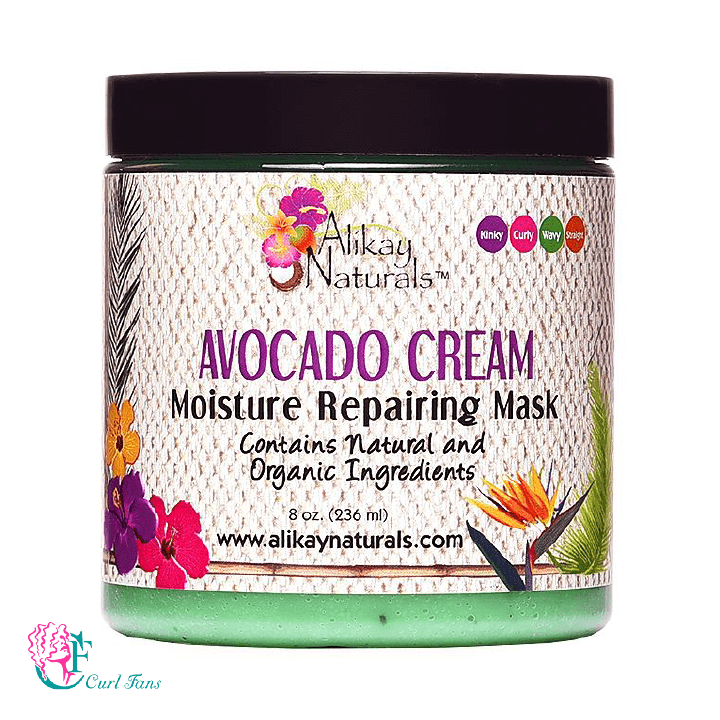 Alikay Naturals Avocado Cream Moisture Repairing Mask is the perfect solution for dry, damaged, or color-treated hair. This hair mask is formulated with all-natural ingredients, including avocado oil, which is rich in vitamins and essential fatty acids that deeply nourish and repair hair. It helps to restore moisture, strength, and elasticity to hair, leaving it feeling soft, smooth, and revitalized. This product is free from sulfates, parabens, and silicones, making it a safe and effective option for all hair types.
Purchase The Best Natural Curly Hair Masks From Curl Fans Store
Looking for the best natural curly hair masks that can help you achieve soft, moisturized, and healthy hair? Look no further than Curl Fans Store! Our store features a wide selection of natural hair masks that are specially formulated to meet the unique needs of curly hair. Whether you're looking for a deep hydrating mask to restore dry and damaged curls or a reparative mask to repair split ends and prevent breakage, we've got you covered. Our hair masks contain high-quality, natural ingredients that are gentle and safe for all hair types. Plus, our products are cruelty-free, so you can feel good about using them. Shop now and experience the difference of natural hair care with Curl Fans Store!