As you all know, those with curly hair are always trying to escape from humidity, rain, brushes, hats, and also hoods. If you can't get rid of your hair frizz, this guide will tell you how to control it.
Where does frizz come from?
Your hair can frizz in two ways. The first one is mostly things that we enjoy greatly such as coloring, using hot tools, and brushes. But there are also things like the wind that we are not in control of them. If you face the things mentioned above, they will damage your cuticle. Therefore, the hair will try to gain some moisture from the air. Unless you live in a bubble for the rest of your life, you are going to deal with frizz.
How To Control Frizz?
Wash wisely
Alcoholic products tend to dehydrate the hair, causing it to seek out moisture. Use shampoos containing hydrating ingredients, such as glycerin, a great humectant. The extra moisture in the air creates a protective coating over the strands.
Avoid Sulfates
Lots of cleansers contain sulfates, so you are probably using one that has it. Sulfates will empty your hair from moisture which will lead to more frizz. Now that you know what it can do to your hair, always use sulfate-free products. Check tgin Rose Water Sulfate Free Hydrating Shampoo if you're looking for a suitable sulfate-free shampoo.
tgin Rose Water Sulfate Free Hydrating Shampoo
Avoid Silicone
Most of the products which are made to fight frizz contain silicones. Although it works great to smooth the cuticle, it is just a short-term effect. Silicones create build-up, and they will dry your hair of moisture after overtaking it. Silicones will soften your hair at first, but if you don't use them again, they will cause more frizz than before.
Avoid buying, If you see any of these on product ingredients:
Dimethicone
Cyclomethicone
Cyclopentasiloxane
Phenyl Trimethicone
Amodimethicone
Dimethiconol
Cetyl Dimethicone
Condition
You may think you need to shampoo your hair every time you shower, but that's not the case. Even the best frizz-fighting shampoos can strip your hair of its natural oils and moisturizers. You should alternate using shampoo and conditioner one day and just conditioner the next to lock in your natural moisture. If you want to avoid a greasy scalp, make sure to only condition your hair from the nape of your neck to the ends. Check INAHSI Soothing Mint Moisturizing Conditioner for finding your suitable conditioner.
INAHSI Soothing Mint Moisturizing Conditioner
Add Moisture
As we mentioned the importance of moisture treatment in the Protein And Moisture Treatment – For Curly Hair article, you should choose products that will help your hair have the best amount of moisture. This will prevent hair to look for moisture in the air, and as you know this can lead to frizz. For your conditioning needs, we have great bundles of natural conditioners that you can take a look at. Check tgin Triple Moisture Replenishing Conditioner if you're looking for a great conditioner for adding moisture to your hair.
tgin Triple Moisture Replenishing Conditioner
Apply stylers
After your shower, an effective way to keep your hair frizz-free is to massage a leave-in conditioner into your hair for locking in the moisture. Using oil and silicon-based products will build a barrier on the hair, preventing moisture from getting under the cuticle. Check Alikay Naturals Lemongrass Leave In Conditioner & Alikay Naturals Hold It Styling Gel.
Alikay Naturals Lemongrass Leave In Conditioner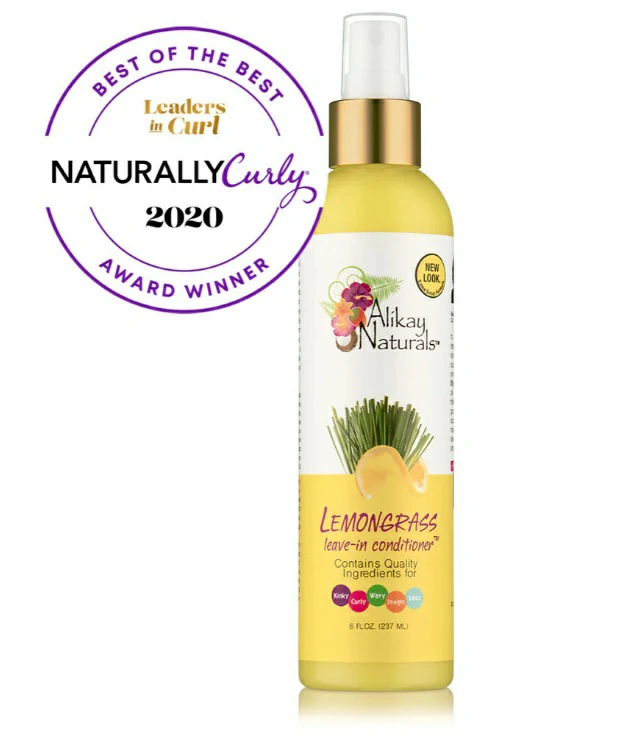 Alikay Naturals Hold It Styling Gel
Some new habits
After taking a shower, finish it with a fast cool rinse. Using cool water can aid your hair to close up strands. If you want to get a better result, wait for your hair to dry with air. But if you don't have time for that, you can always use a dryer or diffuser. Never try to rearrange your curl form, and also don't touch them during drying or the day.
Diffuse your curls
Blow dryers are probably your worst enemy if you have curly or wavy hair. Still, they can be your best friend to control frizz with a bit of modification. Use a diffuser and scrunch your hair from tip to root as you wait for each section to dry. In addition to causing friction and frizz, regular hair dryers also toss the hair around. A diffuser helps you dry your hair without movement, so your curls can bounce, not fray.
You may still get frizz after doing all of these, but it will have a huge impact on reducing it.
Share your ideas in the comments if you found this article helpful. This can be very useful for those who want to control frizz. Have you ever tried the above methods? Does it help with your curly hair health? Please share your experience with us in the comments.