You can significantly alter your curly hair by the way you dry it. Drying your curl wrong may cause frizzy and tangled curls. Yet if you dry your strands right, you'll have beautifully silky coils. Taking your hair out of the shower and waiting patiently for your tresses to dry isn't enough. These are plenty of tips and tricks to help your curly hair dry, smooth and soft before your next air drying session:
Air Drying Method
Many curlies have found air drying is the best bet for the ultimate curl definition. For your best curl formation, follow these steps:
1. Remove excess moisture from your hair by blotting it with a microfiber cloth or t-shirt.
2. Use a leave-in conditioner and scrunch a styling product into your curls from the ends to the roots. Check tgin Green Tea Super Moist Leave In Conditioner if you're looking for a great leave-in conditioner for your curls.
tgin Green Tea Super Moist Leave In Conditioner

3. Keep your hands off your hair while air drying to prevent frizz.
4. If frizz is a significant issue for you, you can apply too much styling product to your wet hair. You can then scrunch out the crunch to break the hard cast of your styling product when your hair is fully dry. Check Curlsmith Curl Defining Styling Souffle if you're looking for a suitable styling product.
Curlsmith Curl Defining Styling Souffle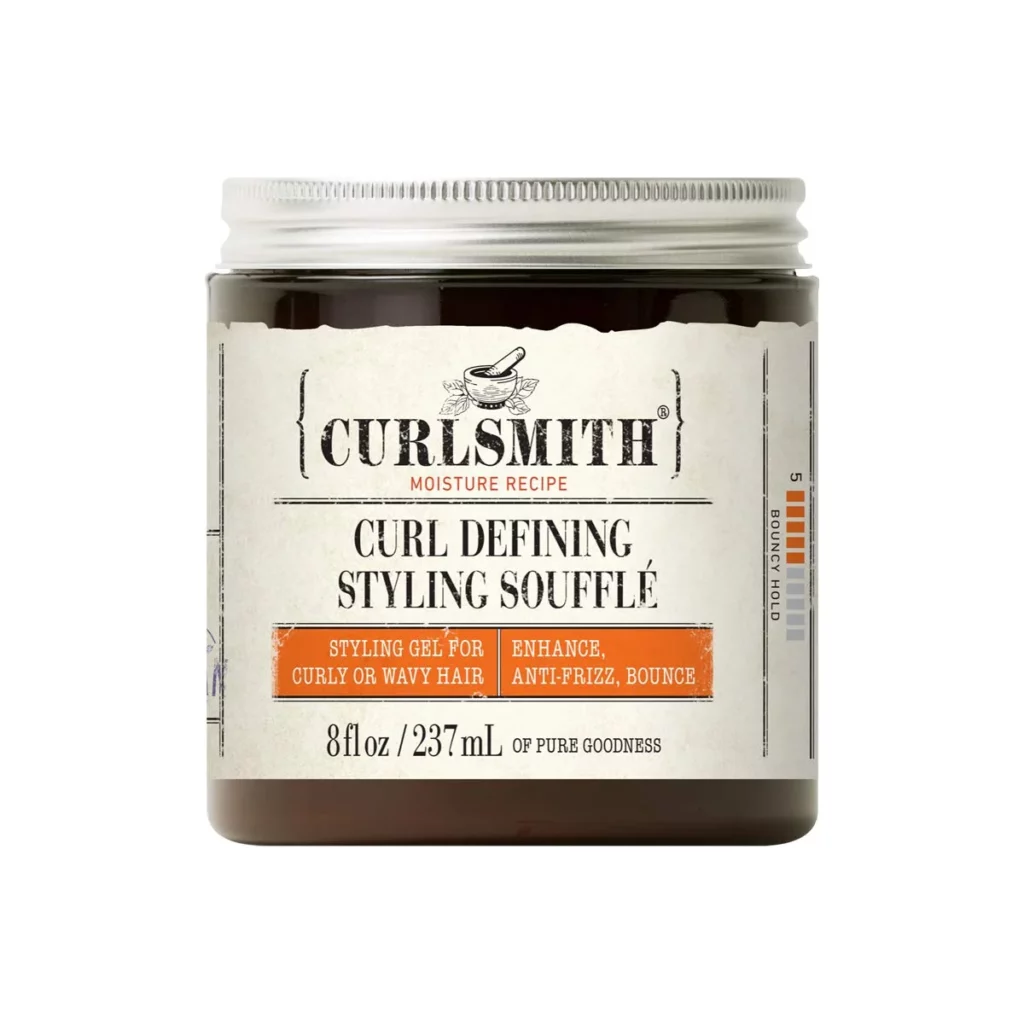 Diffusing Method
The air force can ruin your waves or curls. A hair diffuser can reduce the air velocity from your hairdryer, allowing you to dry your hair without disturbing your curls. Diffusers are also beneficial for those in a hurry who need to dry their hair quickly and safely. Additionally, it increases the volume of your waves, creating thicker and fuller hair. There have been complaints that diffusers cause a lot of frizz. Yet, using proper techniques and products will help prevent frizz.
Here's a simple instruction for this diffusing method:
1. Apply products
After your hair is soaking wet, apply your preferred styling products. Let your hair air-dry partially before using the diffuser. It is up to you how much you dry before diffusing. Some people dry up to 75% before diffusing. Check Alikay Naturals Hold It Styling Gel if you're looking for a perfect styling product.
Alikay Naturals Hold It Styling Gel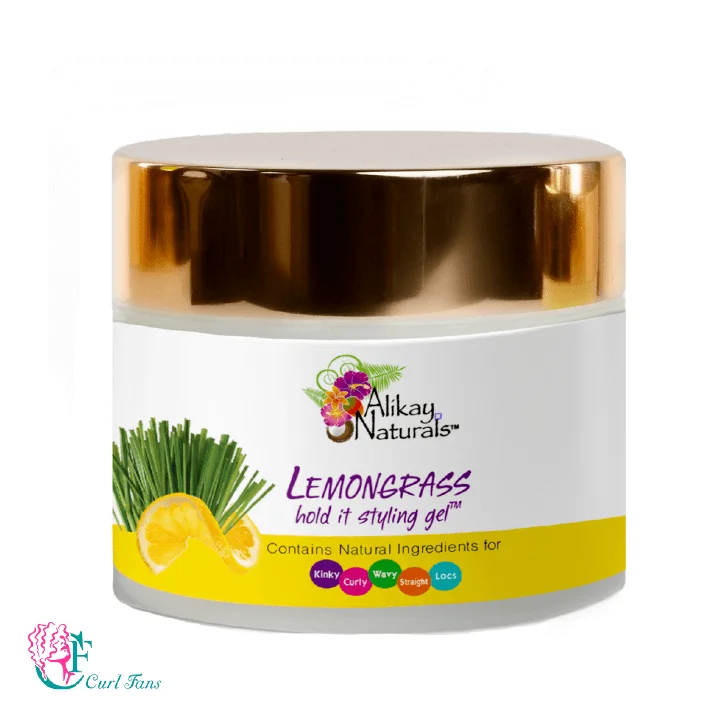 2. Set your hairdryer to the cool setting
Do not over-dry your hair, as this will cause frizz. Curlies diffuse their hair with a heat setting to speed up the drying process. In general, we recommend avoiding heat on curls for their overall health.
3. Hang your head sideways or upside down
Another way to create lift at your roots is to hang your head sideways or flip your head upside down. After that, gently lower sections of your curls into the diffuser bowl.
4. Move the diffuser towards your head
You need to lift the diffuser toward your head to circulate the air.
5. Repeat
After your hair is mostly dry, diffuse it into large sections. It is best to fully dry your hair before leaving the house so that the humid air outside does not cause frizz as it dries.
Plopping Method
Plopping is a technique in which you place a cotton T-shirt (or pillowcase, or microfiber towel) on top of your head to dry your wet curls, increasing definition and reducing frizz. It's a curly-friendly alternative to twisting a towel around your head. With plopping, your wet curls are compacted and scrunched on top of your head, so your roots stay volumized, curls stay clumped, and your hair cuticle is smooth ( because of the soft cotton fabric). As with air drying, follow the same above steps. After that, it's time to plop.
Put a long-sleeved shirt or towel on a chair or counter with the sleeves closest to you. Check Flora & Curl Gentle Curl Towel if you're looking for one of the best towels for your curls.
Put your curls in the center of the towel by flipping your head forward.
The bottom of the shirt or towel should be folded over your curls to the base of your neck, and the sleeves should be tied together, so they stay in place.
Flora & Curl Gentle Curl Towel
Clipping The Roots Method
When your hair is fine or low density, it can dry like a wet blanket, close to our head without the lift and volume we see with other curls. Yet, curlies have a solution for drying their curly hair and avoiding this problem. It's called clipping at the roots. Using clips at the root of your curls gives your hair height and volume. Also, it adds lift and volume to heavier textures and can boost fine limp curls. In addition, depending on how many rows you place, it can help round out the shape.
Use a mixture of water and conditioner in a spray bottle to apply your favourite styling product to wet hair or dry or 2nd-day hair.
Lean your head to the side. In this way, your hair hangs off of your scalp, which is crucial.
Take a small section of hair (less than an inch)
With your arm, make an O around your head and insert the clip with the mouth facing away from your roots
Continue this around the crown of your head. You will have to switch arms once you get to the other side of your head.
Once you've completed your crown, you can add a second row. Your hair will become fuller and rounder as you create more rows.
Leave the clips in for 10-20 minutes or until the products have the chance to firm up. Then you can carefully remove the clips altogether or replace clips in a different spot after some time has elapsed to avoid getting clip marks.
Stretching Method
You can stretch your natural texture as it dries by plaiting your wet hair into stretched styles such as braids, Bantu knots, twists or bands. This technique is one of the perfect heatless drying methods for curly hair. Also, you can do the stretching method with a blow dryer. When using a blow dryer, you should section your hair, grab the end of each section while you're stretching, and blow dry each section separately.
Frequently Asked Questions About Drying Curly Hair:
How can I dry my curls overnight?
Your hair will dry naturally overnight when you sleep with the T-shirt tied over your head, leaving you with perfect curls when you wake up the following day. Wear a shirt with long sleeves to make it easier to wrap your arms around your head.
How can I dry curls without destroying them?
As we mentioned above, many ways can lead to healthy hair after drying. Yet, in all of the above methods, you can see the essence of using natural styling products, which is crucial for maintaining healthy curly hairs.
What is the drying time for curly hair?
It will usually take 30 minutes or more to dry mid-to-long curly hair with heat. In many cases, you can set and wrap your hair before going to sleep if you don't have this time.
Is there a reason why curly hair takes so long to dry?
If your hair takes a longer time than average to dry your hair, then you may have high porosity hair.
Share your ideas in the comments if you found this article helpful. This can be very useful for those having trouble drying their curly hair. Have you ever tried the above methods? Does it help with your curly hair health? Please share your experience with us in the comments.