When creating your hair profile, you need to identify your curl type and four characteristics of your hair: density, porosity, diameter and elasticity. These categories give you insight into your hair's needs and what formulations will positively affect your hair. We will first look at the individual features of hair before we analyze the hair typing system.
Determining Your Hair Type
Porosity
Your hair's porosity determines its ability to absorb and retain moisture. A cuticle is the outer layer of a hair shaft with overlapping layers that protect and strengthen it. How these layers are bound together determines your porosity.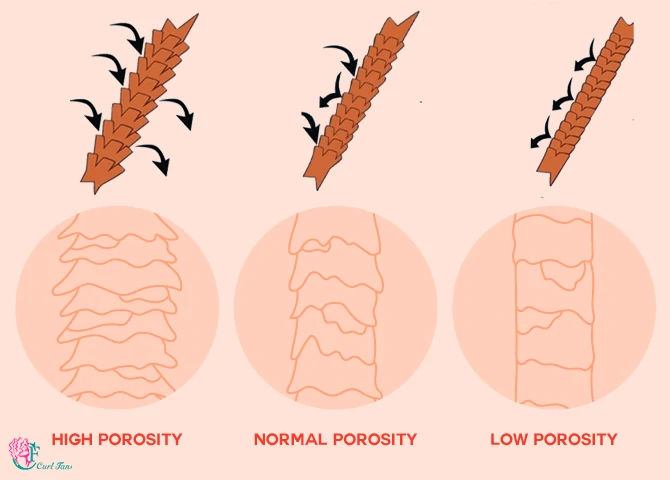 Low Porosity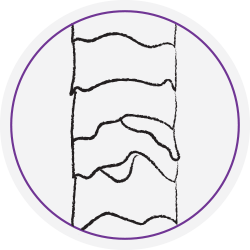 This hair type is generally considered healthy due to its tightly bound cuticle layer and flat scale cover. It has a lot of shine, particularly when it has a dark color. Hair with low porosity is resistant to moisture and chemical processing. The result is hair that looks flat and is easily weighed down with products.
Additionally, it is vulnerable to protein-rich deep conditioning products that leave buildup. Treat your hair with a protein-free conditioner containing humectants, like glycerin or honey. We recommend using decent heat with protein-free deep conditioning treatments for firmly closed cuticles. Check Bounce Curl Ayurvedic Deep Conditioner if you're looking for a protein-free conditioner for your hairs.
Bounce Curl Ayurvedic Deep Conditioner

You should use moisturizers with lots of emollients such as shea butter, jojoba oil, coconut oil, and mineral oil for this hair type. Humectant products can also be helpful to add moisture to your hair. Light and liquid-based products like hair milk are a great option and won't leave your hair oily. Check tgin Sweet Honey Hair Milk and CURLS – Blueberry & Coconut Hair Milk if you're looking for suitable hair milk for your low porosity hair.
tgin Sweet Honey Hair Milk
CURLS – Blueberry & Coconut Hair Milk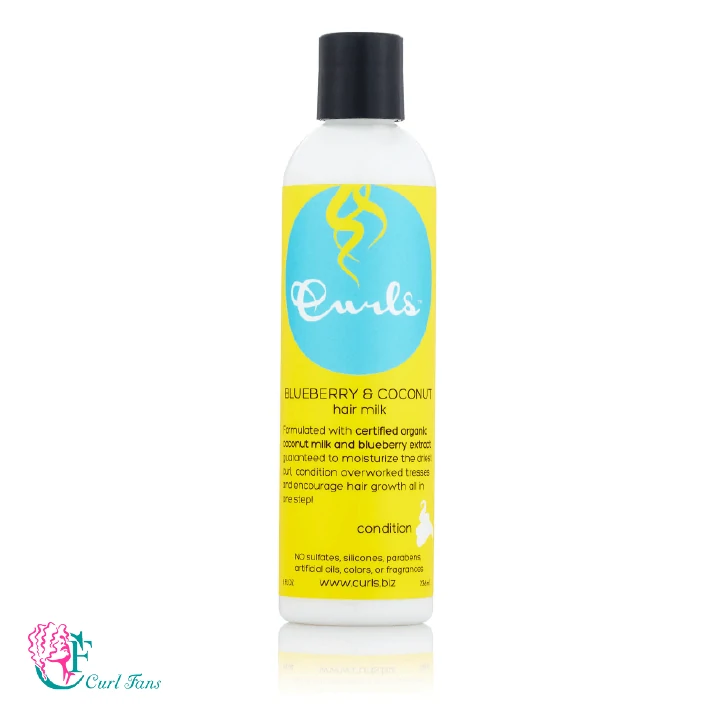 Medium Porosity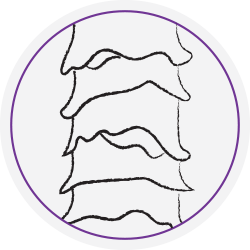 The cuticle layer absorbs the required moisture in medium porosity hair and prevents it from leaving the hair. Hair of this type can be coiled and colored with an expected outcome, and it is much easier to style. Although frequent deep conditioning treatments with protein conditioners can be helpful, try to avoid protein in your daily hair care routine. Check tgin Triple Moisture Replenishing Conditioner if you're searching for a proper conditioner for your hair type.
tgin Triple Moisture Replenishing Conditioner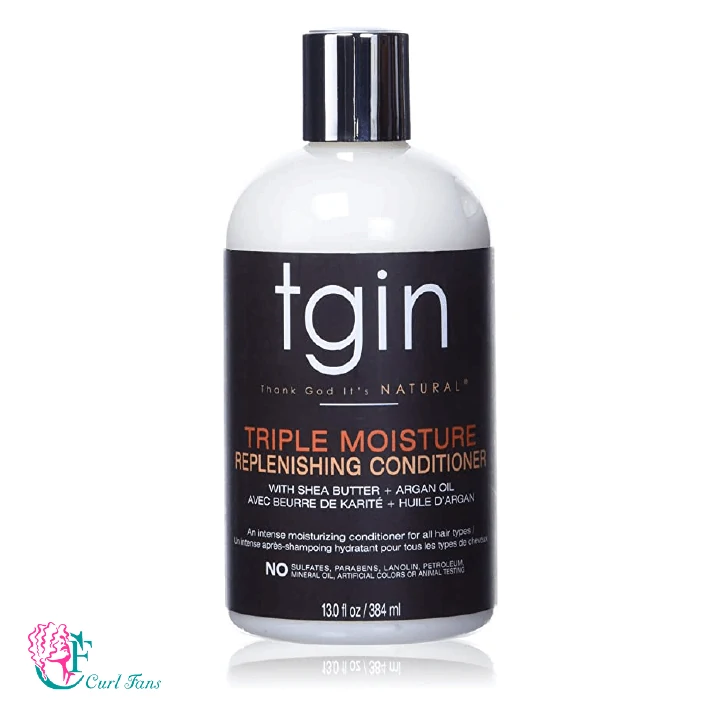 High Porosity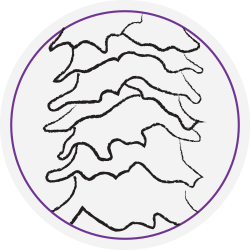 Porosity can be caused by chemical processing, harsh treatment, environmental damage, and genetic causes. In humid weather, the open space in the cuticle layer can let in too much moisture, making hair prone to frizz and tangle. This type of hair absorbs a great deal of moisture, making simple activities like bathing, swimming, and shampooing challenging.
If you live in high heat and humid climate, use anti-humectants. It will prevent moisture from absorbing through the damaged cuticles and fill the gaps.
Porous hair can also lose moisture since it absorbs so much. Therefore, leave-in conditioners, moisturizers, and sealants can be helpful. You can also use heavy hair butter to fill in your damaged cuticles.
Check tgin Miracle RepaiRx Protective Leave In Conditioner and INAHSI Island Breeze Hair & Body Whipped Butter if you're looking for great products for your hair type.
tgin Miracle RepaiRx Protective Leave In Conditioner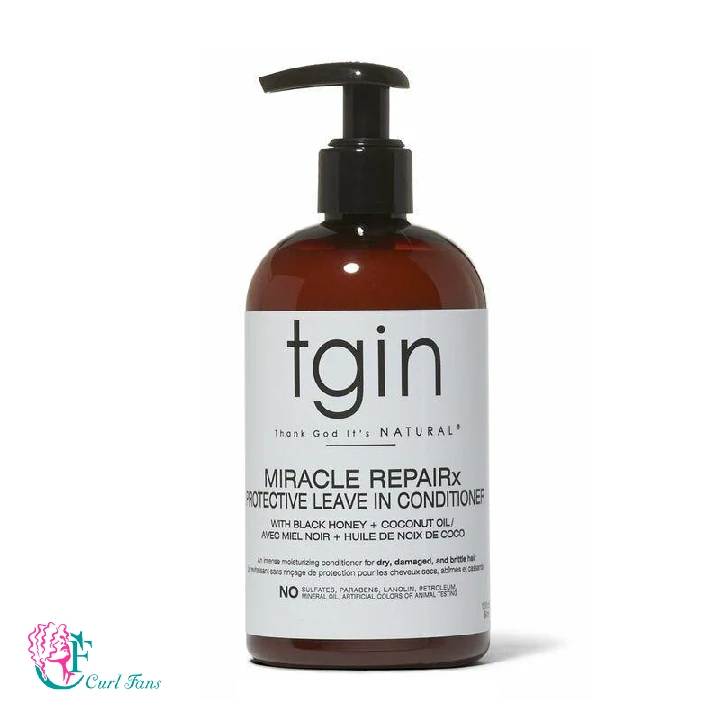 INAHSI Island Breeze Hair & Body Whipped Butter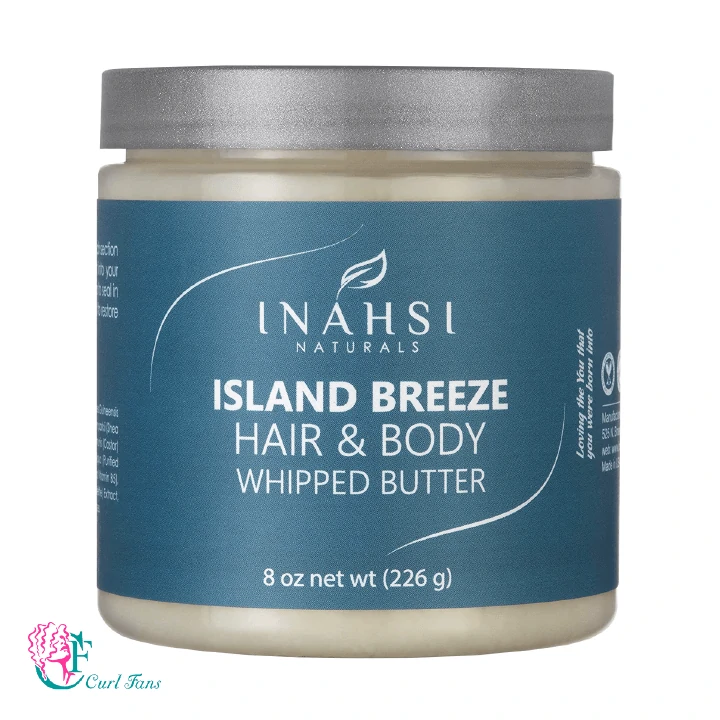 How To Test Your Hair Porosity?
Wash your hair thoroughly to remove any product build-up, then slowly comb or detangle with fingers and drop your hair in a glass of water. Highly porous hair will quickly fall to the bottom of the glass, while low-porosity hair will float. Medium-porosity hair will float before gradually sinking.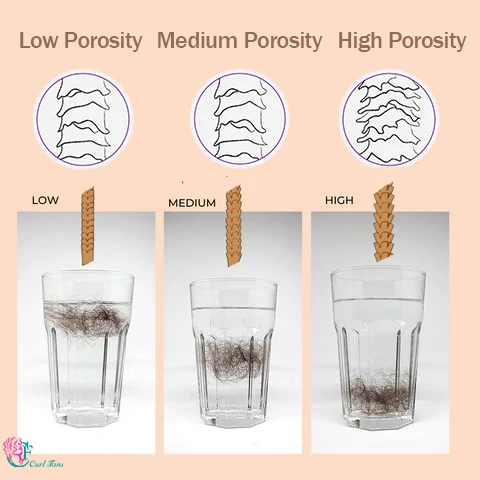 Density
Density is measured by the number of hairs per square inch on your head. You most likely have low-density hair if you can easily see your scalp after parting. If it's hard to see parts of your scalp, you likely have high-density hair. Various factors can affect hair density, including genetics, stress, hormones, nutrition and lifestyle, and the products and methods you use.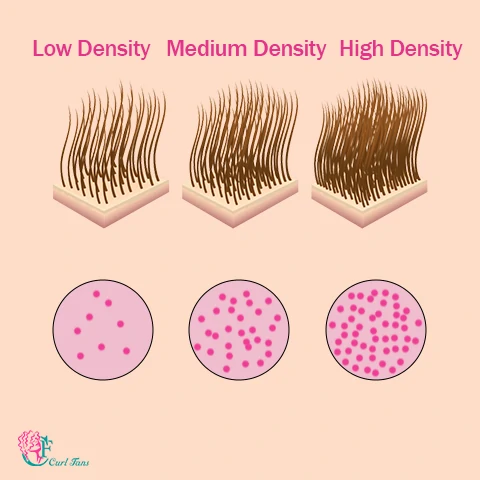 Texture
Hair diameter, also known as "texture," is the width of a single strand of hair. The texture is classified into three categories: fine, coarse, and medium. Find out yours by comparing a single hair strand to a piece of thread:
Fine hair is thinner than the thread while coarse hair is wider than the piece of thread and medium hair will be about the same width.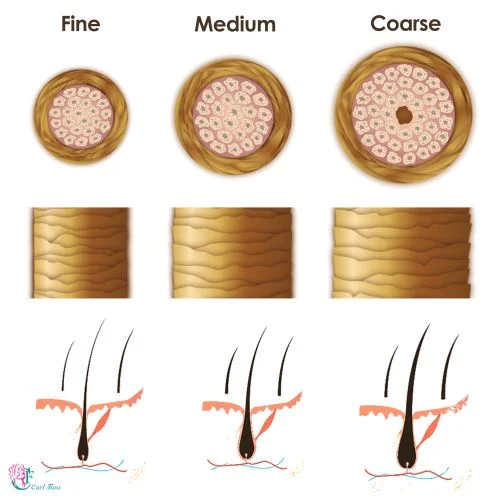 Elasticity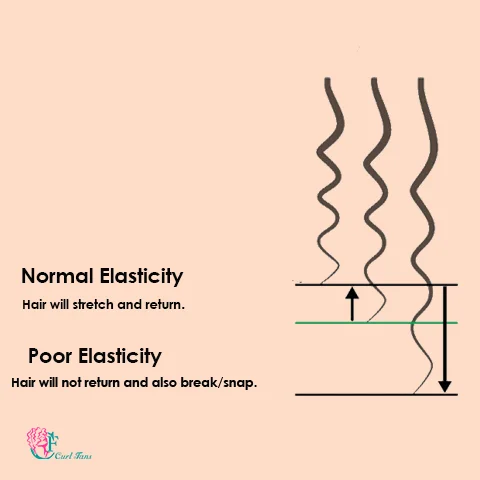 The elasticity of your hair is an indicator of its health. Moisture is held in the cortex at the center of the hair strand, which comprises several layers. The moisture gives the hair its elasticity and stretch. Essentially, hair elasticity is the ability to stretch (and then return to a normal state). When wet, healthy hair can stretch up to 50% of its original length and still return to its original shape, while dry hair can only stretch about 20%.
With your fingers, you can stretch out a curl. If it barely coils back to where it started, it lacks elasticity and must be moisturized. We recommend water-based products to cure this issue.
Hair Type System

Knowing your hair type is vital in establishing a daily hair care routine. It is essential to determine your hair type if you want to solve any hair-related problems. If your hair products don't give you the results you wish, perhaps you don't know as much about your hair as you thought. You can customize your daily hair care regimen and style your hair based on your hair type. In addition, knowing your hair type is just half of the journey. Choosing the right hair products is also crucial to follow a good hair care regimen.
Straight Hair Type
Straight hair lies flat on the scalp with no pattern. The hair's natural oil (known as sebum) travels easily down the hair strand, making it shinier.
Type 1A
Usually seen in Asians and less common in people of other races.
The hair tends to become oily and needs to be shampooed more often.
Depending on the individual, it may be thin.
Type 1B
Compared to the 1A, it has more bounce and volume slightly.
It holds curls better and has a medium texture.
Type 1C
These are usually the coarsest in this group.
Looks a bit more full and tousled.
Wavy Hair Type
Hair of this type is characterized by S-shaped strands that naturally fall into waves. Generally, wavy hair is thicker and has more texture than straight hair.
Type 2A
It is the finest and thinnest type of wavy hair
The hair is straight at the root.
Type 2B
It is more defined from mid-section to ends.
It is a little thicker and also frizzier.
Type 2C
The "S" pattern is more prominent near the crown.
This hair type tends to be the thickest and frizziest of the wavy hair group.
Curly Hair Type
The curly hair type has defined spiral-shaped strands and is more voluminous than the other types. This type of hair has a challenging time getting sebum to travel down the hair shaft, causing dryness and frizz.
Type 3A
The curls in this pattern are looser and shaped like an "S".
It is usually the shiniest and fine of curly hair types.
It is possible to have a combined texture.
Type 3B
Strings can range from ringlets to corkscrews.
In general, it tends to be coarse and dense.
Type 3C
It is often called a "curly-coily."
This type of curl is the tightest and thickest.
Shrinkage is expected among strands.
Coily Hair Type
Hair of this type is the tightest among all hair types and resembles coils and zigzags. Coily hair holds its shape, whether wet or dry. Also, note that one person can have a mix of two subtypes.
Type 4A
It is a sort of coil defined by an "S" pattern that is tight and springy.
This type can be wiry or fine-textured.
It usually has fewer cuticle layers than other types of hair.
Type 4B
Strands usually bend in a "Z" pattern.
It usually appears less defined unless viewed closely.
Strands are prone to shrinkage.
Type 4C
This kind of hair has a tight, O-shaped pattern.
It has fragile strands that easily intertwine.
Share your ideas in the comments if you found this article helpful. This can be very useful for those having your hair type. Have you ever tried the above products? Does it help with your curly hair health? Please share your experience with us in the comments.