Hair porosity plays an important role in hair health and regimen. You need to know what is hair porosity and whether you have high or low porosity hair. This can help you to adjust your hair regimen and routine to get better results. If you want to know how you can moisturize low porosity hair, this post can help you with that.
How can I test my hair porosity?
It is not really that hard to test hair porosity. You can use any of these two ways to see if you have low porosity or not:
The Float Test: After brushing a few numbers of your strands, put them into a bowl of water. Then, wait for 2-4 minutes. If your hair stays above the water; Therefore, you have low porosity. And if it sinks, you have high porosity.
The Slip and Slide Test: Just move your finger smoothly up to the hair shaft (to the scalp). If you sense any bumps on the way; Therefore, you have high porosity. But if you don't feel anything, you have low porosity.
What is low porosity?
With its firmly bound cuticle layer and a cover of scales that lay flat, this type of hair is normally viewed as healthy hair. It has lots of sheens, particularly in a dark color. Low porosity hair is defensive against moisture and is also
resistant to chemical processing. It is really hard to moisturize this type of hair. But moisture gets out harder than high porosity hair.
Don't use heavy oils.
The first thing that you should avoid is using heavy oils. These oils won't be absorbed by your hair and just sit on top of them. This means that heavy oils won't be effective on your hair. The most common heavy carrier oils are coconut oil, castor oil, and olive oil. You can check products ingredients for these oils and don't buy them.
Light oils are suitable for your low porosity hair.
As mentioned before, heavy oils are not going to be effective for your hair type at all. But, you can try light oils instead of them. These oils include apricot kernel oil, argan oil, grapeseed oil, and sweet almond oil. There is also jojoba oil which is medium-weight oil and it works for most of the low porosity hairs.
Use the LCO method to seal in moisture.
Sealing in moisture is an essential part of having healthy and moisturized hair. You can try the LOC method for your hair, but low porosity usually responds better to the LCO method (liquid/leave-in, cream, oil). You should apply a leave-in first, and then add a lightweight moisturizer before using oil.
Water-based products works better for you.
Water-based products can penetrate your hair much better. A water-based leave-in conditioner won't make your curly hair too much greasy. It can also be a good choice if a lot of build-up stays in your hair. You can also have fewer wash days by using a water-based leave-in conditioner. Remember that you should always try to use lightweight products for low porosity hair. Alikay Naturals Lemongrass Leave-In Conditioner & Bounce Curl Moisture Balance Leave-In Conditioner are amazing products that you can use in your LCO routine.
Alikay Naturals Lemongrass Leave In Conditioner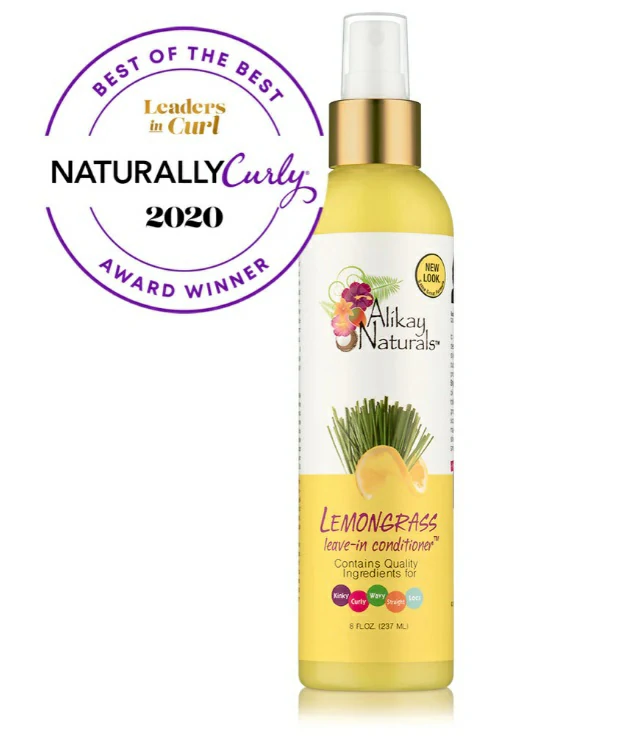 Bounce Curl Moisture Balance Leave-In Conditioner
How to take care of low porosity hair?
1. Never skip the shampoo because it is more prone to product buildup.
2. Don't use leave-in conditioners too often.
3. Don't use heavy butters and oils.
Which method is better for low porosity hair?
To achieve the best results, you should use the LCO method.
What does low porosity hair needs?
> Steam
> Humectants
> Lightweight oils
Does low porosity hair need protein?
Low porosity hair already contains a lot of Keratin, so it does not need protein. This kind of hair is very protein sensitive, so it's best to avoid products containing protein as it could make your hair feel very brittle and hard.
If you have found any method that works for your hair, feel free to share them in the comments. This can be very useful for those who have your hair type. What do you usually use to moisturize your low porosity hair?