Your hair can become dry, damaged, or brittle due to exposure to heat, chemical treatments, coloring, and poor grooming techniques. Shampoo and conditioner might not be sufficient to restore your locks in such situations. It may be necessary to pre-poo your hair.
What Is A Pre-Poo ?
Pre-poo is the short form of pre-shampoo. Basically, it's a moisturizing treatment you apply to your hair and scalp before you wash or shampoo it. If you have tight curl patterns and textures, Type 3 or 4 curls that experience more shrinkage, and your hair tends to be dry. And besides all of this, if it takes you thirty minutes or more to detangle your hair on wash day. Then incorporating a pre-poo into your wash day routine is going to help you to have healthier curls.
Why You Should Pre-poo?
In most cases, hair gets dry as a result of stress caused by washing, styling, heat, and weather. This method adds and also restores moisture and makes hair vibrant. A pre-poo treatment also preserves the natural oils found on the scalp and hair. Most shampoos strip away these oils, leaving the hair follicles exposed. Hair retains its shape and shines when these oils are preserved. The other benefit of this method is that it makes the detangling process easier and also it can make hair both smoother and shinier. Alternatively, it can boost the effects of conditioner on the hair, which prevents breakage.
How Often Should You Do A Pre-poo?
Pre-pooing is something you can do whenever you want. Depending on your routine, it may be necessary to do it every week or every two weeks. If you keep your styling light, you can reduce it to once a month. It is not necessary to shampoo your hair if you have already co-wash it. A co-wash cleanser is a multi-tasking product that both pre-poos and cleans the hair on its own. It also nourishes and conditions your hair for a well-rounded option. Remember that natural textures require as much moisture as possible to remain smooth, healthy, and strong.
What Can I Use To Pre-Poo?
To pre-poo your hair, you can use a wide range of products:
Oils
Pre-pooing oils should penetrate deep into the strand to add that extra nourishment that'll be needed when the shampoo removes all the natural oils. There are several kinds of oils such as Avocado Oil, Olive Oil, Coconut Oil, Almond Oil, and Argan oil. Natural oils are easy to handle and typically have additional benefits for the hair. Check JessiCurl Oil Blend for Softer Hair & Alikay Naturals Glazed Argan Oil Silkener if you're looking for suitable oil for your hair care routine.
JessiCurl Oil Blend for Softer Hair
Alikay Naturals Glazed Argan Oil Silkener
Clarifiers
Natural hair often uses heavy creams- and oil-based products, so pre-poos are great for removing buildup from the hair and scalp. You don't have to worry about your hair drying out after a pre-poo since you follow it with a creamy cleanser and conditioner.
You should only leave clarifying treatments in your hair for 20 minutes (the goal is to break up buildups without stripping your natural oils) and only use them once a month.
If you are looking for some great natural products for pre-pooing, check out Bounce Curl Hydra-Drench Cleansing Conditioner.
Bounce Curl Hydra-Drench Cleansing Conditioner
DIY pre-poo recipes
You can make many DIY pre-poo recipes at home from everyday house ingredients that are more than likely in your kitchen. Each recipe is different and needs different components, and can be switched in and out for one another depending on your current hair situation. These are some of the main ingredients that are always part of a DIY pre-poo recipe:
olive oil
coconut oil
honey
yogurt
bananas
Here are some of the most famous DIY pre-poo recipes you can easily make at home:
Banana pre-poo
Start by mashing or blending 1 ripe banana.
Combine the banana with 2 tablespoons of olive oil.
Mix well before applying banana pre-poo to pre-divided sections of hair.
You should let the pre-poo sit on your hair for at least 30 minutes before washing and conditioning
Apply it once to three times per week.
Egg pre-poo
You can start by beating 1 to 3 eggs, depending on the length of your hair and how much pre-poo you need.
In a mixing bowl, combine the eggs, 1 tbsp of honey and 2 tbsp olive oil.
Divide the mixture evenly among your hair strands.
Before washing and shampooing your hair, allow the pre-poo to sit on your hair for at least 30 minutes.
You should repeat this treatment every week.
Honey pre-poo
2 tbsp of Olive Oil
1 tbsp of honey
1 tbsp of the honey based deep conditioner (Check Alikay Naturals Honey & Sage Deep Conditioner)
3 drops of pure glycerin
Mix all ingredients in a bowl until blended well, then apply to your sectioned hair.
Alikay Naturals Honey & Sage Deep Conditioner
Shea butter pre-poo
1/4 cup Shea Butter or Shea Yogurt (Check Alikay Naturals Shea Yogurt Hair Moisturiser)
2 tbsp aloe vera gel
1 tbsp rose water
1 tbsp raw honey
10 drops ylang ylang essential oil
Shower cap
Mix all ingredients and blend away till you get a fluffy white cream.
Apply the mixture on your hair, cover with a shower cap, then wash off after an hour.
Alikay Naturals Shea Yogurt Hair Moisturiser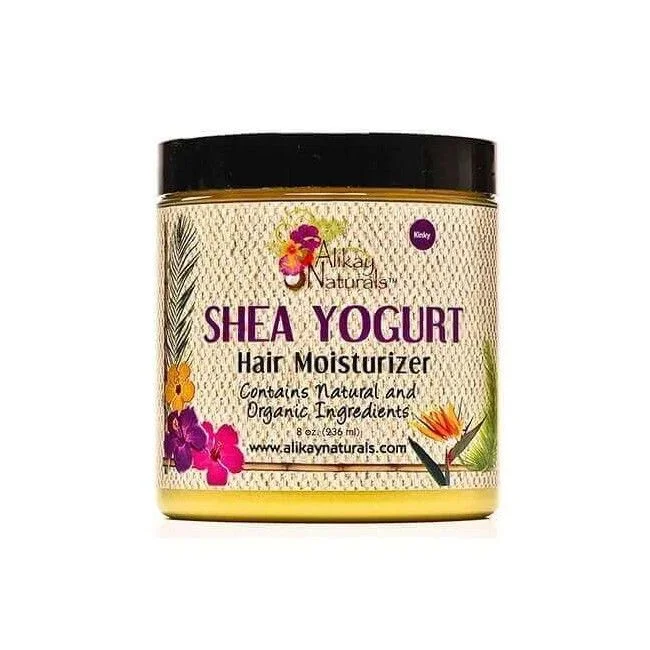 If you have found the pre-poo method useful or oils that work for your hair, feel free to share them in the comments. This can be very useful for those who have your hair type. Have you ever tried this method? Does it help with your curly hair health? Share your experience with us in the comments.