Silicone can be found in many hair products that you see in the market. They have been used in hair products since the 1970s. Many claim that silicones are not good for hair. But, are they really harmful to your hair and scalp? We are going to take a closer look at silicones and see whether they are good for your curly hair or not.
What is silicone?
Silicones are categorized as a polymer that acts similarly to plastic and because of their flexibility, they can be formed easily. They add silicones in hair products to act as a protective layer to keep moisture in, reduce frizz and add sheen. They are also good for curly, dry, and frizzy hair types. In conclusion, silicones defend hair, keep it soft by vitally 'waterproofing' each strand.
Is silicone bad for your curly hair?
Although silicone can act as a protective layer and can also lock in moisture, it can have many disadvantages and bad effects on your curly hair. Silicone can block the way of nourishing ingredients. This means that the hair products that you use to nourish your hair is going to be less effective.
It can also build up on your hair. This build-up will make your hair dry and give it a dull look. All of these can lead to weaker hair and more breakage.
Is silicone toxic or dangerous?
As I mentioned above, silicones can have many bad effects and disadvantages on your curly hair. It can make it drier and more prone to breakage. But, this doesn't mean silicone is toxic. They are actually not toxic and safe to use on your hair. There are different types of bad and good silicones that we check out soon in this post.
Different types of silicones
There are different types of silicones available and they can be good or bad for your curly hair. Make sure to check the ingredients list of all the products before buying them.
The good silicones:
These silicones can be washed away by water and are water-soluble. This means that they won't make any build-up on your hair and scalp.
Stearoxy Dimethicone
Behenoxy Dimethicone
The bad silicones:
These silicones can cause build-up on your hair and scalp, but if you use them regularly over a period of time. Make sure to check these names on the ingredients list:
Trimethylsilylamodimethicone
Amodimethicone
Cyclopentasiloxane
Cyclomethicone
The worst silicones:
These are the worst type of silicones. They can quickly lead to build-up on your hair and scalp and you can't remove them easily from your hair. It is recommended that you always avoid these silicones. Here is the list of their names:
Dimethicone
Cetyl Dimethicone
Cetearyl Methicone
Dimethiconol
Stearyl Dimethicone
How to remove build-ups caused by silicones
As you know by now, silicones can lead to build-up on your hair and scalp. You can use a clarifying shampoo to get rid of these build-ups and remove them completely. Make sure to use a deep conditioner after each clarifying session for providing needed moisture for your hair. If you want to try some great clarifying shampoos, check out INAHSI Soothing Mint Clarifying Shampoo and Bounce Curl Gentle Clarifying Shampoo.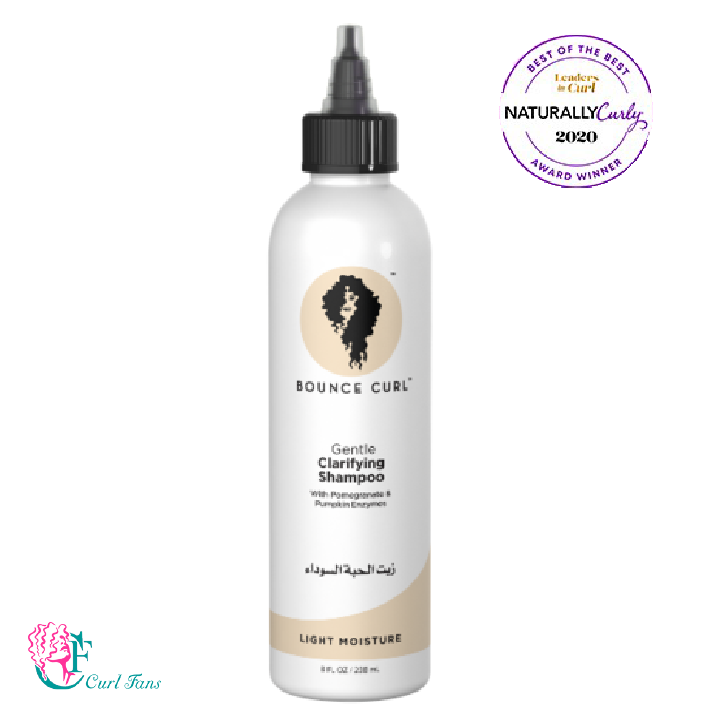 If you have found any method that works for your hair, feel free to share them in the comments. This can be very useful for those who have your hair type. Do you use silicone in your hair regimen? Have you decided to switch to silicone-free products? Share your experience of silicones with us in the comments.