Washing curly hair is an important part of everyone's routine. You can improve and enhance many things of your hair in this step. In this post, we are going to see how we can get better results out of washing curly hair. If you want to how you can wash better and prevent many hair and scalp problems, this post can help you with that.
How often should I wash my curly hair?
Washing curly hair frequency depends on many factors. Especially, your hair texture and type. This can also depend on the hair products you use for your hair and scalp. This makes it even harder to figure out the exact washing routine your hair needs. But, you can use the guideline below as starting point:
Washing hair once a week:
Once a week wash routine is great for those with oily scalp. If your scalp produces too much natural oil and causes problems for you such as irritation or itching, you can wash your curly hair once a week. This can also be beneficial for those who use heavy oils or other heavy hair products.
Washing hair twice a month:
This is a great routine for those who use heat tools, diffuse, or just blow dry their hair. You are already removing moisture from your hair with these tools and washing more often is just going to make things worse for your hair. Wash your hair twice a month and remember to use a heat protectant when you want to use a heat tool.
You can also try co-washing your curly hair. We have a post about co-washing, don't forget to check out this post: Co-washing: Everything You Need To Know.
Washing hair once a month:
This routine is good for those who have dry scalp and hair. More washing can remove too much natural oil from your hair and scalp which is not great for a dry scalp. Co-washing can also be a great option for your hair. You can adjust this routine frequency if you have an active lifestyle. Check out this amazing cleansing conditioner for your co-wash routines: Alikay Naturals Cowash Me Cleansing Conditioner.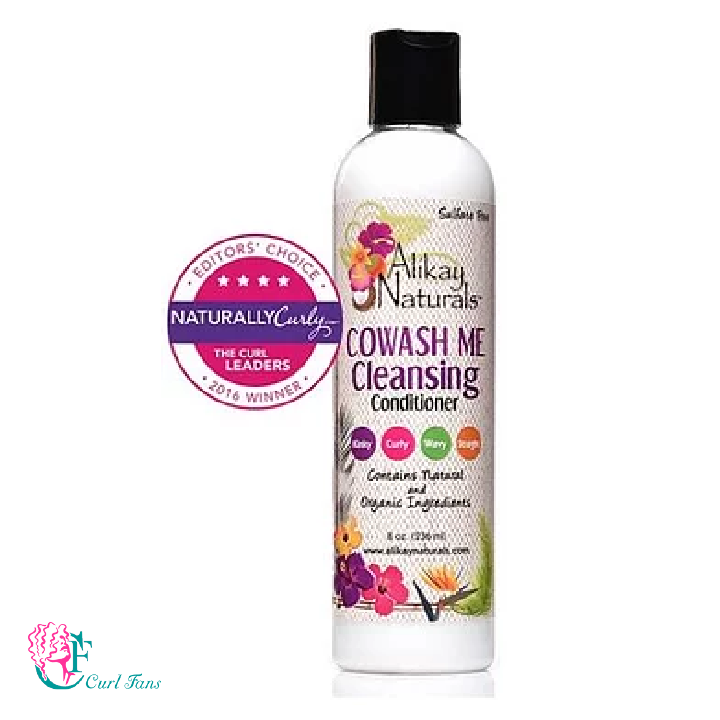 What should I use to cleanse my hair?
One way that you can improve your hair and cause less breakage is to use a sulfate-free shampoo instead of a regular one. A sulfate-free shampoo won't remove all of the natural oil out of your hair and scalp. This can be great for those who have dry scalp and need that extra oil and moisture. If you want to switch to a sulfate-free shampoo, take a look at tgin Rose Water Sulfate Free Hydrating Shampoo.
If you are looking for a new method for your hair, try the Curly Girl Method. In this method, we only use conditioner and gel, and we avoid damaging habits such as using shampoo and heat styling. We have a post about this method, don't forget to check it out: Curly Girl Method: How To Do It.
If you have found any method that works for your hair, feel free to share them in the comments. This can be very useful for those who have your hair type. How often do you wash your curly hair? Do you use sulfate-free shampoos for your wash routines? Share your experience of washing curly hair with us in the comments.