Just like the way you use sunscreen for your skin, you should protect your hair & scalp from the sun too. Sun UV rays can break down the cuticle which leads to dry, frizzy, and damaged strands. You can avoid all of these problems by spending a little time protecting your hair. If you want to know how to protect hair from the sun, this post is what you are looking for.
How does the sun damage your hair?
The sun is not alone in the damage process. Other factors such as sea salt, humidity, and sweat, chlorinated pool water will also affect the amount of damage. The main problem is the dryness that the sun causes. This dryness can make your hair more brittle which leads to split ends. Therefore, moisturizing is very essential during summertime. In order to find the best moisturizer for your curls, it is vital to know your curl type completely. Therefore if you're not familiar with your hair type, stop here and read Hair Type – Every Thing About It first, then continue this article.
Get a haircut.
One simple thing that you can do during summer is trimming. Trimming can reduce the risk of split ends. If you don't trim those old ends, they will cause split ends through your hair. Try regular trimming every 3-4 weeks. If you want to do it at home, invest in a good scissor that is made for trimming. Also, check Cutting Techniques For Curly Hair & Curly Cut – Every Thing About It to learn more about cutting techniques.
Protect colored hair.
Your colored hair needs extra care and protection from the sun during summer. The combination of sun and chemicals in your hair color can lead to changes in your hair look. The coloring itself can make your hair more dry and prone to damage. Check Harmful Ingredients Of Hair Care Products to learn more about chemical damage. Use products that are suitable for colored hair to provide the moisture your hair needs.
Use a hat.
This is one of the easiest ways to protect your hair from the sun during summer. Wide-brimmed hair is a great option for providing full protection. Wearing a hat is especially useful when the sun is at its strength peak. So, don't forget your hair next time you are going out.
Don't use brush.
Using regular brushes for your hair can cause breakage. The best option is a wide-tooth comb. This kind of comb can reduce the breakage risk while detangling. You can also just use your fingers to detangle. Flora & Curls Gentle Curl Comb is an amazing option if you want to try a wide-tooth comb.
Flora & Curl Gentle Curl Comb
Seal in moisture.
Sealing in moisture can save you from lots of problems that may occur. You can use your favorite oil to lock in moisture after applying a moisturizer. Moisture will stay in your hair longer and keep it hydrated which can prevent frizz and keep curl patterns. A moisturizing conditioner can help you recover from damages from cleansing, chemicals, and natural damage like the sun. If you want to try a great conditioner, take a look at Alikay Naturals Caribbean Coconut Milk Conditioner.
Alikay Naturals Caribbean Coconut Milk Shampoo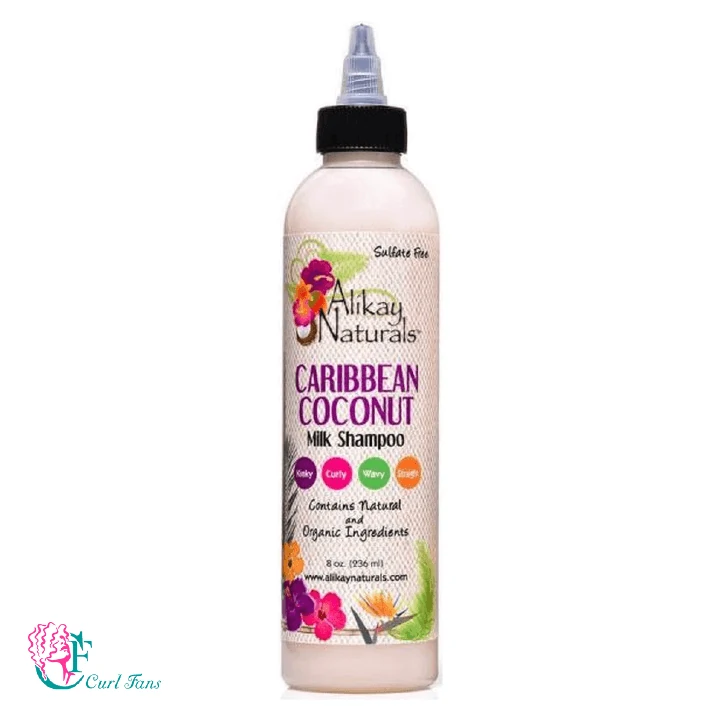 Also if you want to know how you moisturize and seal in moisture properly, check this post about the LOC & LCO method: LOC And LCO For Curly Hair

Make a hair mask at home.
You can easily make a homemade hair mask to protect your hair from the sun during summer. Mix together 1 egg white, 3 tbsp of natural yogurt, and 3 tbsp of mayonnaise. Cover your hair with this mask and wait for 30 minutes. Then, you can rinse your hair. The protein in eggs can nourish and improve your hair health.
If you have found any method that works for your hair, you can share them in the comments. This can be very useful for those who have your hair type. Have you tried any methods or tips that we mentioned in this post? if so, tell us which one worked for your hair type in the comments.