Trimming should be a part of your hair care process if you want to achieve healthy curly hair. Although many people don't like the length loss, this is a necessary step. You will lose a small part of your hair, but it is nothing compared to the benefits it can bring. If you have any signs in this post, then it's time to have a trim.
Split ends means you need a trim
Split ends are one of the factors that can stop your natural hair from growing. If you want to achieve the full potential of your curly hair growth, you need to take care of split ends. First of all, avoid heat and provide enough moisture for your hair to prevent future split ends. Now a trim can really help you to stop split ends.
You hair has no definition
The definition is what makes your curls look good, and you should try to have a defined hair for any length. It can get harder to define longer hair. If your hair has lost definition after growth, you need to think about having a trim. If you are looking for a great product for defining your curls, try Curls B DEFINED CURL DEFINING GEL or Alikay Naturals Aloe Berry Styling Gel.
CURLS – B Defined Curl Defining Gel
Alikay Naturals Aloe Berry Styling Gel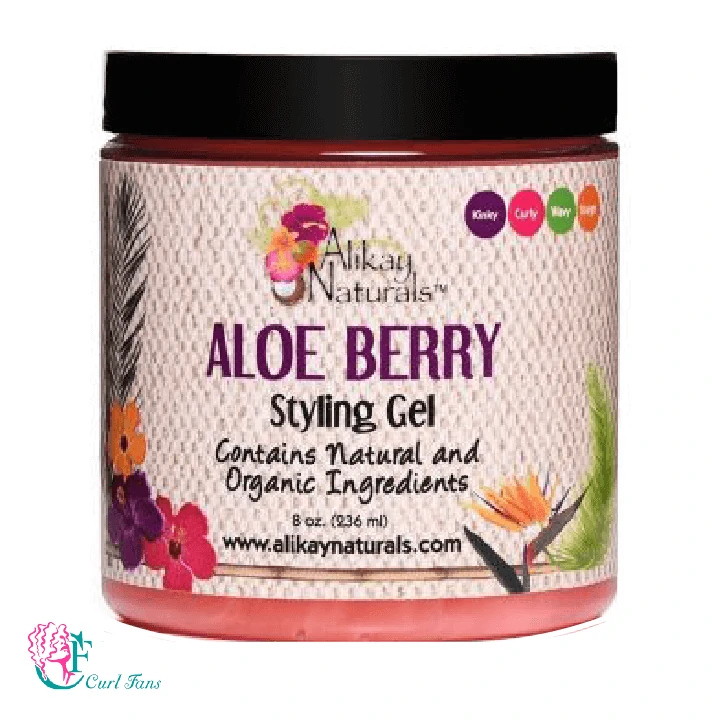 Trim the fairy knots
When strands knot together, they make bigger knots which we call it fairy knots. This can make the detangling and styling much harder. This can lead to breakage and damage your curly hair. It is better that you trim them as soon as they start to appear. Trimming can reduce the amount of breakage you're experiencing, and provide healthier hair for you.
Shedding above normal amount
Shedding is a natural process when you lose hair strands from the root. This happens to everyone with a different number of strands. Most Health professionals say that losing 50-100 strands a day is normal. But if you are experiencing excessive shedding, you need to take action. Before you try trimming because of shedding, take a look at this post: Reasons Behind Excessive Shedding.
It is much more important to have a healthy hair regimen above trimming. If you want to achieve healthy hair, you are going to need a regimen that provides everything your hair needs. A healthy hair regimen contains using different elements and products. We are going to show you a five-step regimen for having healthy hair. If you are looking for a way to improve your hair health, this post can help you with that. Five Steps For Having A Healthy Hair Regimen.
Frequently Asked Questions About Trimming Curly Hair:
What tips should I consider before trimming curly hair?
> After washing, drying, and detangling curly hair, cut it.
> Cut curly hair down the middle for an even and balanced haircut.
> Make sure that hair grows evenly around the head to prevent curls from forming at the root.
Is it difficult to cut curly hair?
It is essential to cut and treat curly hair differently from non-textured hair because it is very different from other hair types. When cutting wavy or curly hair, various factors must be considered, including determining where curls are cut, the angle of the shears, and the angle of shears.
Is trimming hair helpful for curly hair?
You can enhance your natural curl pattern by cutting curly hair rather than making it curlier. Your final results will still depend on your unique curl type and how you cut your hair, although cutting your curls can make them appear bouncy and springier.
Do I need to trim my curly hair frequently?
You should trim it every 10 to 12 weeks if you don't heat style it and wear it curly most of the time. Make sure you don't take more than a half inch off at a time when you have it cut.
Is it necessary to trim my hair?
Getting your hair trimmed promotes hair growth. The presence of broken and split ends damages the look and feel of your hair and contributes to the appearance of shorter hair and thinner ends. You can also detangle your hair easier with freshly cut ends.
If you have found any method that works for your hair, you can share them in the comments. This can be very useful for those who have your hair type. Have you tried any methods or tips that we mentioned in this post? if so, tell us which one worked for your hair type in the comments. How often do you trim your hair? Does it improve your hair growth?