It can really be amazing to have the skill of styling your hair at night. Nothing is more annoying than frizzy and undefined hair in the morning. And morning shower for refreshing hair is not possible for everyone. If you have wavy-curly hair and want to know how you can style your hair at night, these styling tips may be helpful for you.

Start the styling with a leave-in conditioner
Your hair tends to lose more moisture and get dry during the night. This makes a moisturizer very important and much more essential. This really depends on your hair type and you need to experiment with different amounts of leave-in conditioners to find the best amount to use. If you are looking for a new leave-in conditioner, don't forget to check out Alikay Naturals Lemongrass Leave-In Conditioner, and tgin Miracle RepaiRx Protective Leave-In Conditioner.
Apply a medium hold styling gel
The next thing that you are going to need is a medium hold styling gel. It is really important to use a medium hold gel. You can make your curls bounce back to their natural form much easier with a medium hold gel. If you use other types of gels, your curls will get the shape of your pillow and lose their form.
Use plopping for 30 to 60 minutes
Now, it's time to dry your curls. You can use plopping for this purpose. Plop your hair and let it be for 30 to 60 minutes. You can also try diffusing your hair if you don't have that much time to wait. But, diffusing tends to cause more frizz, and you should consider this too. If you have the time, it is highly recommended to plop the curls.
Put your hair into a pineapple
The next styling tips can really improve your morning curls. If you are looking for an amazing style to protect your hair during the night, don't forget to try a pineapple. A pineapple won't crush your curl with too much covering. Make sure that you use a large scrunchie to prevent a dent in your curls' natural shape.
Use a t-shirt on your pillowcase
Remember to use a t-shirt on your pillowcase to absorb the extra moisture out of your hair. This can prevent the over-drying that may happen. A silk pillowcase can also be a great option for you. It can reduce breakage and keep your curls in their natural form. If you want to try a silk pillowcase instead of a regular one, don't forget to take a look at ShhhSilk Silk Pillowcase.
If you are worried about frizz in the morning. You can use a refresher when you wake up. One great product that you can use is Alikay Naturals Wake Me Up Daily Curl Refresher which can give your hair volume and reduce frizz.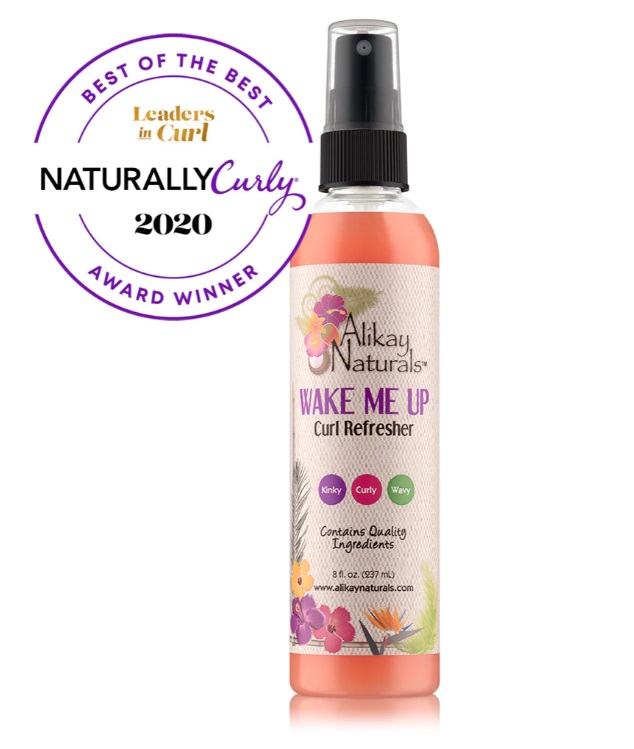 If you have found any method that works for your hair, feel free to share them in the comments with others. This can be very useful for those who have a hair type just like you. Have you ever experienced pyramid head? What methods do you use to avoid this problem? Share your experience with us in the comments.