Clarifying curly hair can save you from many problems and solve many of them. Build-up can change the effectiveness of the product and this isn't really good news for your curls. This is where clarifying shampoos can come and save you. If you are looking for some great clarifying products, this post can help you with that.
What is clarifying curly hair?
Clarifying is when you use a clarifying shampoo or many other home remedies to cleanse your hair and scalp. Clarifying can remove dirt and build-up from your scalp. This can make your hair easier to style and also can improve your hair health and growth. It will also help those who have weighed down hair and don't know what to do more. As mentioned earlier, clarifying can help the products to work better on your hair and scalp.
INAHSI Soothing Mint Clarifying Shampoo
The first clarifying shampoo on the list is the INAHSI Soothing Mint Clarifying Shampoo. Soothing Mint Clarifying Shampoo can remove any buildup from styling products to butter. In addition, It will prevent the breakage that excessive products like natural or silicone-based may cause.
Bounce Curl Gentle Clarifying Shampoo
Bounce Curl Gentle Clarifying Shampoo is everything that you are going to need. It can remove build-up, moisturize your hair. It is also great for adding volume to your hair. The scent is fortified by Citrus which gives a sense of comfort that passes through your spirit, mind, and body.
The winner of the NaturallyCurly best type 3 shampoo for 2020.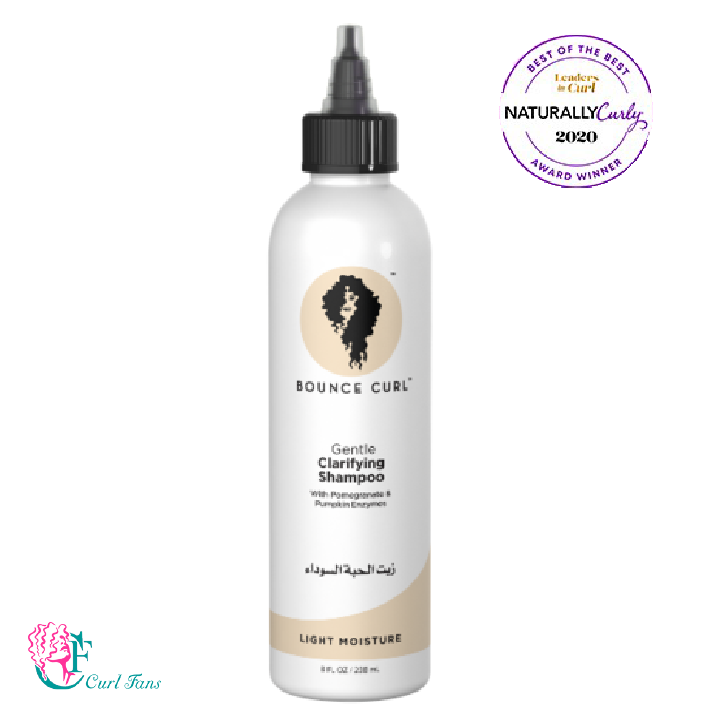 Flora & Curl Coconut Mint Curl Refresh Clay Wash
Flora & Curl Coconut Mint Curl Refresh Clay Wash is an amazing option if you want to clean your hair and scalp with natural ingredients. This product is especially suitable for those with curly, kinky, and coily hair. Refresh your curls and save some time on washday with our special 2-in-1 clarifying and also conditioning clay treatment. It contains fruit powders of organic Coconut and Banana which will protect and soften overworked strands.
Use this clay wash when your hair feels dirty, heavy, and weighed down with build-up. You can use it every 3-4 weeks. This clay contains a special blend of Peppermint and Eucalyptus which will softly add sheen, purify each strand. In addition, it will not remove any vital moisture and protein from your hair.
Benefits:
Clay minerals can clarify and purify the scalp while removing any build-up, or dirt.
Your hair will be soft and have extra shine with the help of organic & pure banana and coconut.
You can have better hair growth while micro minerals in clays and mint oils revive your scalp.
It can improve your curl form and enhance curl reacting to other products.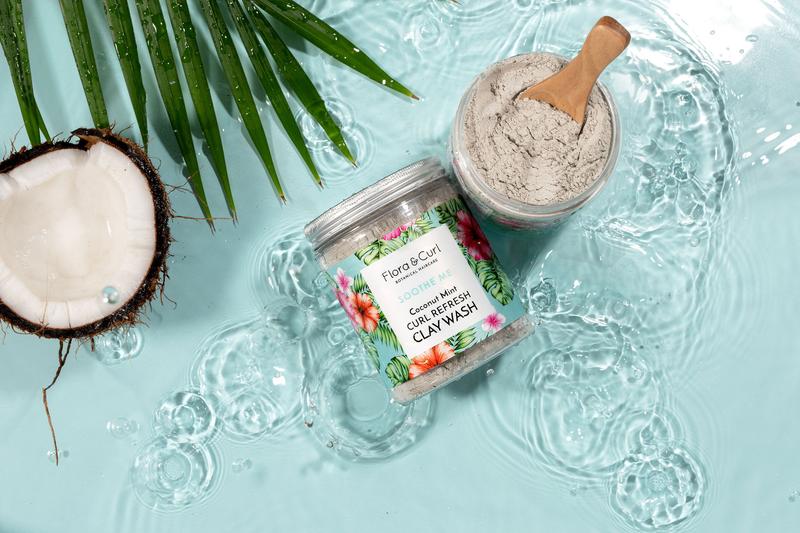 Make sure to write down the results you get from hair products after you use them. This can help you find the best and most suitable product easier. If you have any questions about these products, you can easily ask us in the comments.
If you have found any method that works for your hair, feel free to share them in the comments. This can be very useful for those who have your hair type. Do you clarify your curly hair? What products do you use in your routine? Share your experience with us in the comments.