Everyone with curly hair loves to have frizz-free and defined curls. Defining curly hair can get really hard if you don't know the right way. We are going to take a look at the best tips you can use to define your curls. If you are having trouble with defining lately, this post is here to help you with that.
Keep your curls moisturized
One of the most important things for curlies is keeping hair well-moisturized. This may sound simple, but it can get challenging for so many curlies. There are lots of things that you can do to keep your curls more moisturized. Switch to a sulfate-free shampoo if you haven't done it already. Make sure that you use a deep conditioner regularly and don't forget about leave-in conditioners.
Prevent split ends for defining curly hair
Split ends can be a big barrier between you and defined curls. The best thing that you can do is to have a trim. I'm not talking about a full haircut. Just get a trim to remove the split ends. I highly recommend that you go to a professional hairstylist. But, if you want to trim yourself, remember not to use regular scissors and get the right tools.
If you want to know how you can prevent split ends, take a look at this post: Tips For Preventing Split Ends
Use a wide-tooth comb for detangling
One way that you can easily improve the results you get is to use a wide-tooth comb. Regular combs are more likely to cause breakage and frizz. Make sure to always use a leave-in conditioner before you start the detangling process. Detangle your hair in sections and be patient with it. If you want to try a great wide-tooth comb, try Flora & Curl Gentle Curl Comb.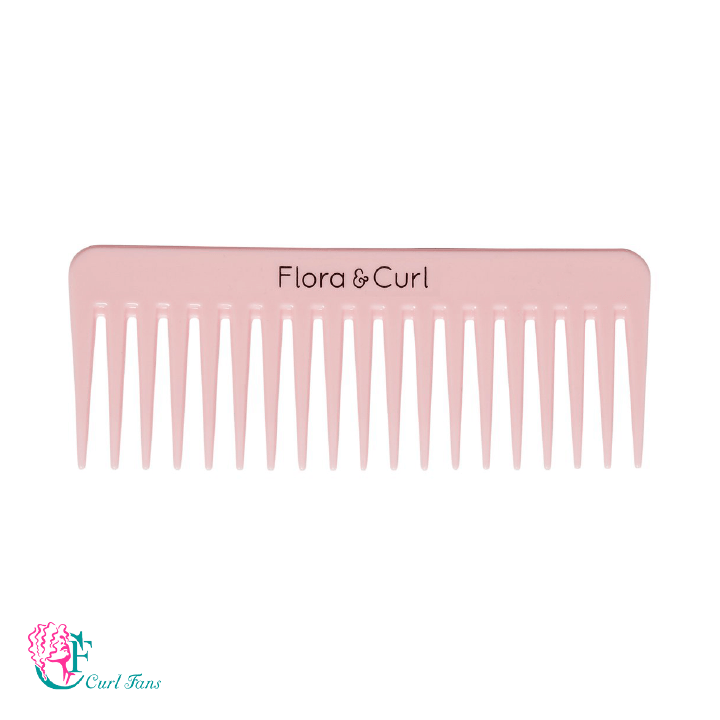 Try the LOC method for defining curly hair
If you are looking for a great method that not only moisturizes your hair but also defines your curly hair, try the LOC method. This method that I'm talking about is the LOC method which stands for Liquid Oil Cream. The LOC method is just a guide for a way to apply hair products. Although it seems just like 3 simple ways, it can do magic for most hair types. If you want to try this, we have a post about it: Everything You Need For a LOC Method.
This post can help you find the best products to use in your LOC method: Products To Use For The LOC Method
Use high-quality products
Although cheap products will save you some money, they will only lead to poor results. It is highly recommended that you use high-quality products that are suitable for curly hair. In Curl Fans Store, we have a wide variety of natural and high-quality curly hair products that you can choose from.
If you have found any method that works for your hair, feel free to share them in the comments. This can be very useful for those who have your hair type. What do you use to define your curls? What products do you use for defining? Share your experience with us in the comments.