There are many ingredients in your kitchen now that you can use to improve your hair. If you want to create your natural treatments yourself, try these. Adding natural kitchen ingredients or using products based on these ingredients to your hair care process can be very effective.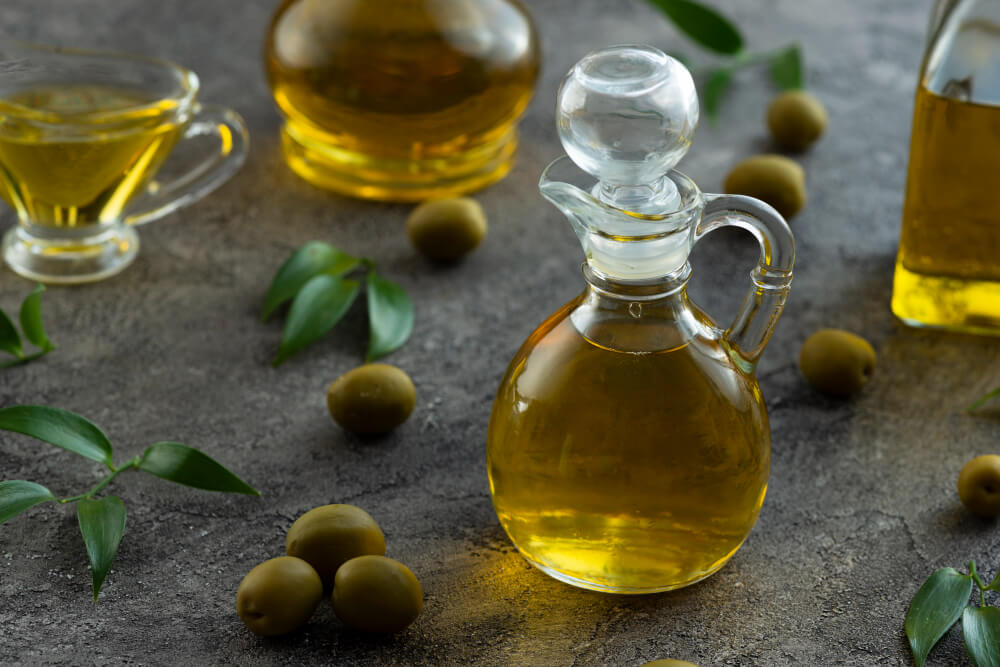 Olive Oil
Olive oil is usually in every kitchen. You may use it to prepare food or just put it on your salad, but it can be useful for your hair too. You can also use regular store brands instead of virgin olive oil. This oil will soften your hair and as a result, you will have manageable and controllable hair.
How to use
You can use olive oil in two ways. It can be a perfect oil treatment after using shampoo. You can also blend it with your conditioner if you want a deep conditioning treatment.
Honey
As you may know by now, honey is a natural humectant. This means that it will add moisture to your hair by getting it from the air. I don't think you will refuse any little extra hair moisture. Honey is also anti-bacterial which is great for scalp soothing. It will also solve problems such as dandruff, eczema, and psoriasis.
How to use
If you want to have a deep treatment masque, mix honey with olive oil. Don't forget to heat this blend before using it.
Also, if you're interested in using honey-based products check tgin Sweet Honey Hair Milk.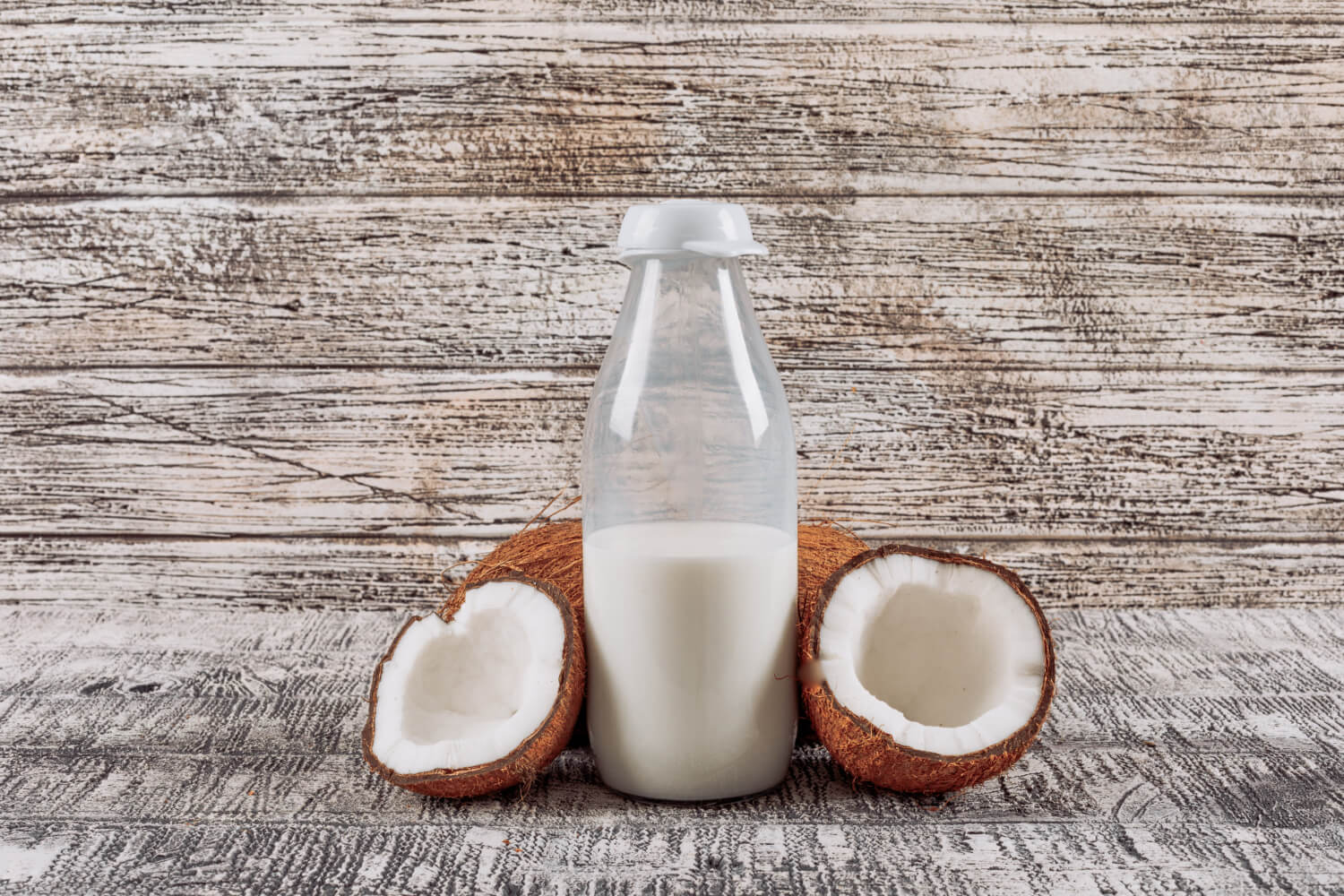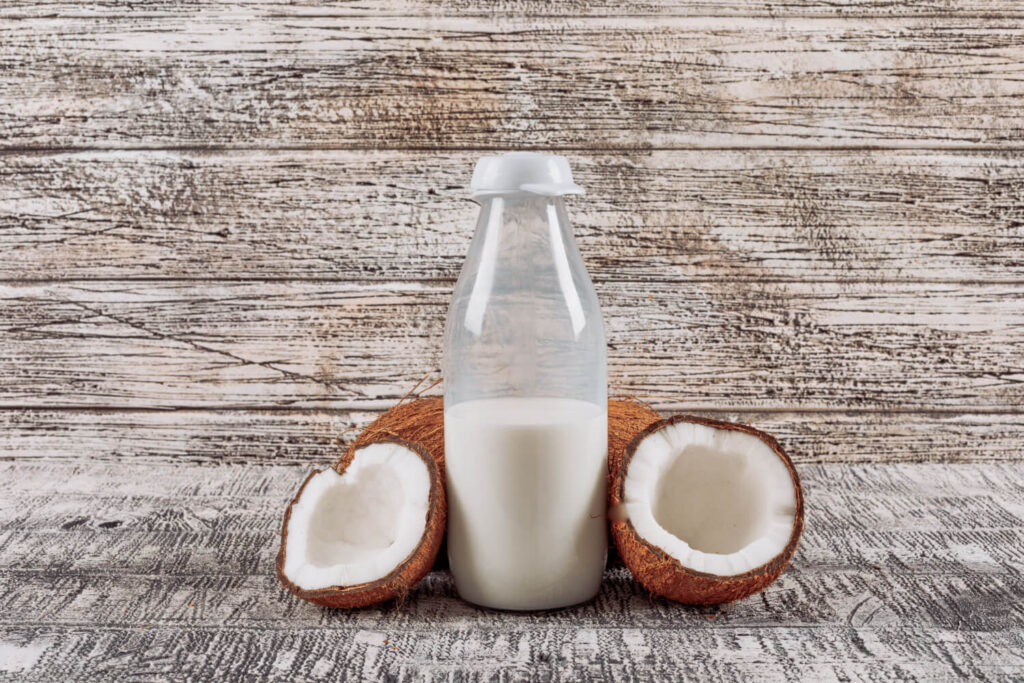 Coconut Milk
Coconut milk is made from the white flesh of mature brown coconuts, which are the fruit of the coconut tree. Drinking coconut milk can provide lots of benefits, but it is also great for your hair. Coconut milk contains lots of nutrients such as Vitamin E which can be perfect for a scalp treatment.
How to use
Use a spray bottle to spritz coconut milk onto the scalp. Then, wait for 20 minutes before washing out.
Check Alikay Naturals Caribbean Coconut Milk Shampoo if you're looking for a coconut-based shampoo for your curly hair.
Yogurt
Nowadays, you can find different kinds of yogurt at a store, but if you want to get a good result, use plain yogurt. You can also use Greek yogurt which can be better. Yogurt contains anti-fungus elements that can remove dandruff and get rid of dead skin cells.
How to use
If you want to have a deep treatment for your hair and scalp, mix yogurt, olive, and also honey.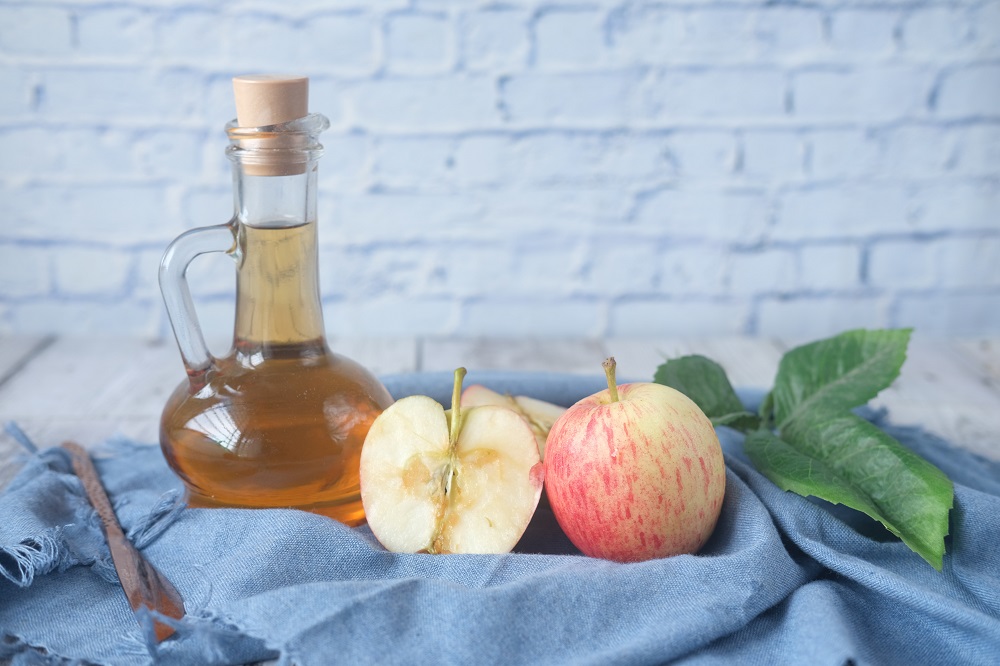 Apple Cider Vinegar
Due to its many health benefits, apple cider vinegar is gaining popularity among natural-minded individuals. It can help restore the pH balance of your scalp and hair. In addition to combating fungal and bacterial infections, it stimulates blood flow to the hair follicles.
You can either ingest apple cider vinegar or apply it topically for hair strengthening. You can add apple cider vinegar to salad dressings, soups, dressings, or even drink raw, though it may not taste great. Suppose you dislike the taste of apple cider vinegar. You can still reap its benefits when that occurs by directly applying it to your hair.
How to use
Try rinsing your hair with apple cider vinegar for hair growth, shiny hair, and other great benefits. Pour two tablespoons of apple cider vinegar into one cup of water. After shampooing or rinsing your hair, apply this mixture, let it sit for 1-2 minutes, then rinse.
Eggs
Iron and protein are two essential ingredients for healthy hair. These nutrients are high in eggs, so eating or applying them to your hair may help you grow beautiful hair.
How to use
Eggs can promote hair growth whether you eat them (you can prepare eggs in many delicious ways) or use them in a mask. Here's a simple egg hair mask you can try:
Combine two egg yolks with two tablespoons of olive oil, and add a little water to make it easier to spread.
Sit for 30 minutes to an hour and work your hair from scalp to tips.
Then, wash as usual, preferably with a mild shampoo. Olive oil will provide immediate moisturization, and egg, after several applications, will also promote hair growth.
Green Tea
Many shampoo companies add green tea to their formulas because it's so good for hair. Green tea is rapidly gaining popularity for its many health advantages. In addition to being delicious, green tea can promote hair growth and make hair softer. Green tea is excellent for hair because it contains Vitamin A and Vitamin C, vital to hair growth. Vitamin C and Vitamin A have numerous benefits for the body. Vitamins A and C play a crucial role in collagen production, which is essential for hair growth.
How to use
One way to reap the benefits of green tea (besides drinking it) is to steep three tea bags in a half-liter of water, then apply it to your hair as shampoo. You can do this after shampooing your hair, or if you're a "no-poo" person, you can use it as a substitute.
tgin Green Tea Super Moist Leave In Conditioner is a perfect leave-in conditioner if you're looking for green tea vitamins in a natural conditioner.
Onions
Whether you eat them or apply them directly to your hair, onions are those kinds of kitchen ingredients that work wonders. If you're losing too much hair or start noticing a bald spot, you may want to learn more about onions. The sulfur in these root vegetables is essential for hair growth. Furthermore, sulfur can treat eczema, psoriasis, dandruff, and folliculitis.
How to use
You can apply onion juice directly to your scalp. The smell isn't great, but it washes away after one rinse. Use an onion juice rinse two or three times per week for three to six months for best results. Slice and chop an onion, blend or juice it, and apply the liquid to your hair. Rinse it off with a mild shampoo after 30 minutes.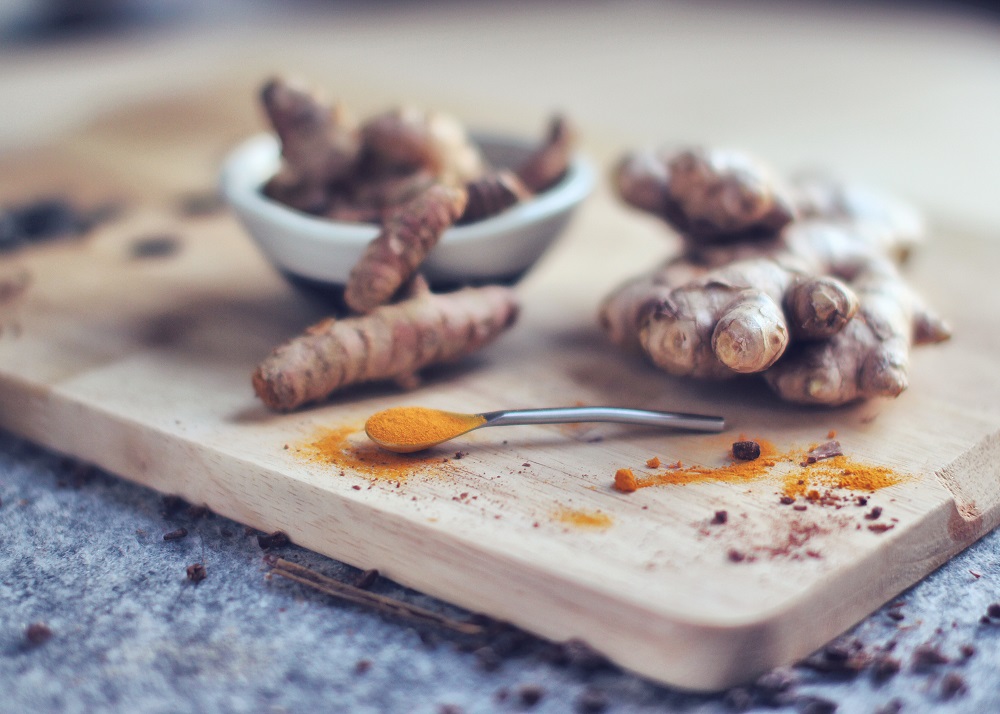 Ginger
In addition to its antibacterial and antifungal properties, ginger can also help treat scalp problems, such as sore throats and colds. Ginger's antifungal properties can treat dandruff and itchy scalp. Ginger can also be used to treat the irritated scalp.
How to use
Add a cup of water to some crushed ginger. Bring the ginger water to a boil and let it soak in until the color changes. Allow the mixture to cool, then filter it into a spray bottle. Apply the solution evenly to your roots and scalp, then massage it well. After 5 hours, wash it off with anti-dandruff shampoo. Do this every two days for the best results.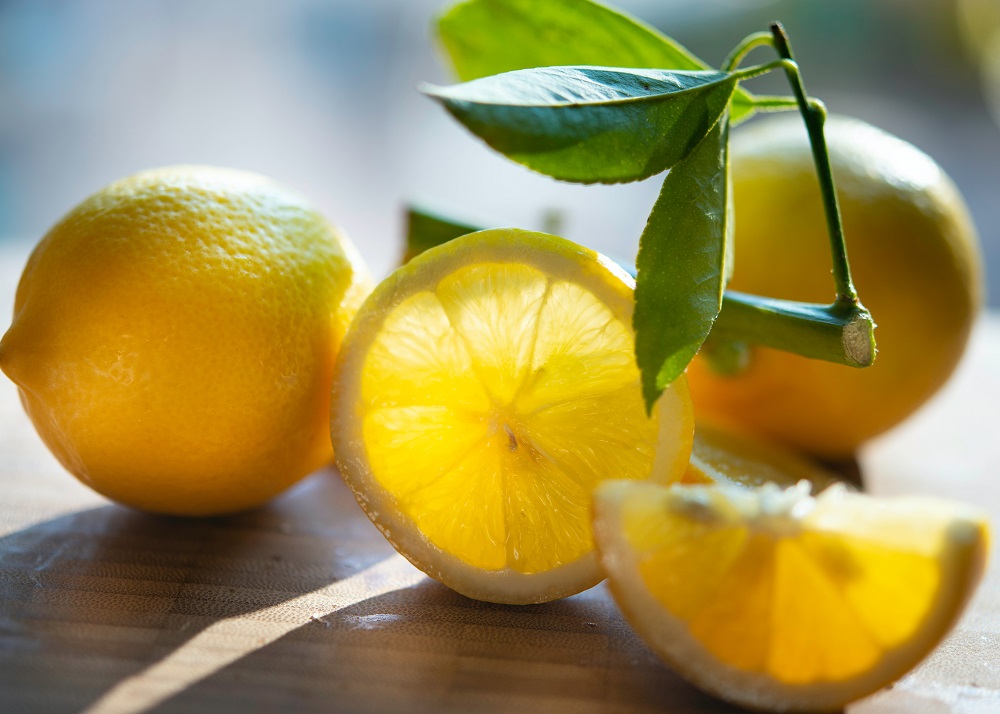 Lemon
Lemon is one of the most common kitchen ingredients, a source of vitamin C that improves hair growth by increasing collagen production. Furthermore, it strengthens and nourishes your hair follicles, thus reducing hair loss. Lemon juice effectively removes dirt and oil build-up on your scalp and reduces dandruff.
How to use
Make a thin paste by scraping the gel from a fresh aloe vera leaf and adding half a lemon. Apply the mask to your roots, scalp, and hair length thoroughly, leave it on for 20 minutes and rinse it off with a mild shampoo. You can use this quick mask to remove oil, dandruff, and dirt from your hair and help restore moisture. Repeat once a week for best results.
Avocado
Avocado is one of the most useful kitchen ingredients, and it is a source of many vitamins that can be used as a luxurious hair treatment when blended with other natural ingredients, such as yogurt or egg yolk. Avocados are rich in vitamin B and Vitamin E, which help strengthen your hair and repair damage. Avocados not only improve your hair but also moisturize it. Try an avocado mask for dry hair and scalp.
How to use
All you have to do is, mash an avocado and add an egg yolk to it. Apply it to your hair and leave it on for 20 minutes before washing it off.
If you're looking for an avocado-based styling product, check Curlsmith Curl Defining Styling Souffle.
There are still lots of ingredients that we didn't mention. If you use other kitchen ingredients for your hair, you can share them in the comments.