One of the greatest categories of hair products is hair treatments. Hair treatments can provide many benefits for your curls. You can find lots of treatments to use and each of them is for different needs. If you want to try the best treatments for curly hair, we have gathered some of them in this post.
Revive your damaged hair with Alikay Repairing Mask
The first product on this hair treatments list is Alikay Naturals Avocado Cream Moisture Repairing Mask. This product is perfect for those who have damaged hair and are looking for a new way to repair it. Avocados provide Beta-carotene, vitamins B, C, E, and needed fats to increase strength and moisture. As a result, you will have amazing soft hair with better growth.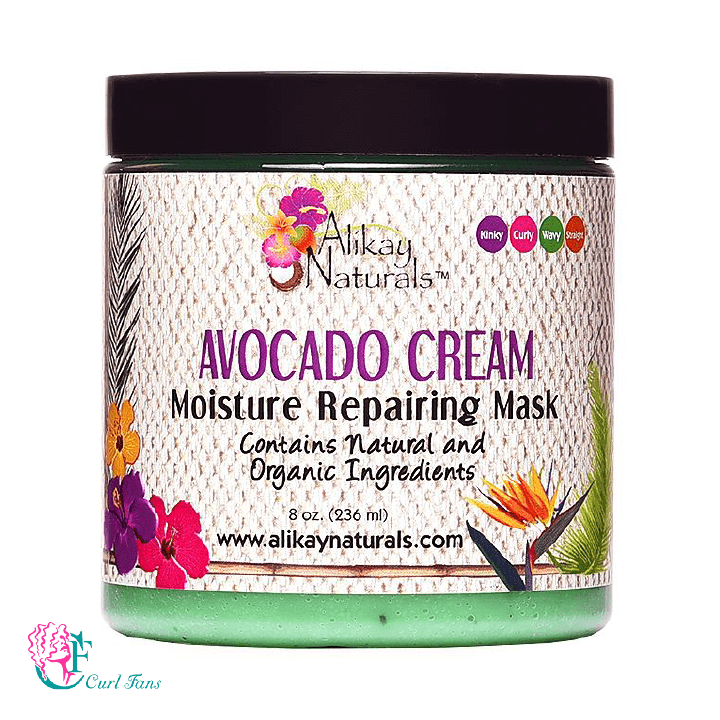 Treat dry and itchy scalp with Alikay Scalp Balm
Alikay Naturals Botanicals Hair & Scalp Balm is an amazing product if you want to solve your scalp problems like dryness, inflammation, and itchiness. It contains Babassu Oil, Peppermint Oil, and Nettle which can provide moisture even in the first use.
Enhance your hair growth with Alikay Essential 17 Hair Growth Oil
Alikay Naturals Essential 17 Hair Growth Oil is for those who want to improve hair growth and haven't found a product that works for them. This product is enriched with 17 essential oils and herbs that can enhance your hair growth by making the hair follicles stronger. If you have been trying to go over your hair growth limit and haven't got any good results, just try this oil once
The winner of NaturallyCurly best oil for type 4 – 2020
The winner of NaturallyCurly best hair growth product for type 4 – 2020
tgin Rose Water Hydrating Hair Mask
If you are looking for extra hydration, then you should try tgin Rose Water Hydrating Hair Mask. This hydrating hair mask contains healthy fats and vitamins which can go deep into your hair to remove tangles and knots. And as its name suggests, this product is great for providing moisture for your dry and damaged hair
Benefits:
It will add moisture and defend your hair.
It is enriched with vitamins A, B, C, D, E & also B3.
Contains omegas 3, 6 & 9 to reinforce the hair shaft.
It does not contain any sulfates, parabens, petrolatum, lanolin, artificial colors, and also no animal testing.
Restore your curls with INAHSI Restorative Hair Masque
If you are looking for a way to restore, strengthen and repair hair damages caused by weathering, manipulative styling, heat, and chemical processes, just try INAHSI Restorative Hair Masque. It contains ceramides, such as Hemp oil and also silk amino acids which will gain back the moisture you need, restore the protein loss. Great for using instead of chemical products. Suitable for color-treated hair, and over-processed hair.
CURLS – Blueberry Bliss Reparative Hair Mask
Blueberry Bliss Reparative Hair Mask can penetrate deeply and reduce breakage, repair damage, and improve hair growth. It contains certified organic Blueberry Extract, Aloe Leaf Juice, and Chamomile Extract. These ingredients are great to repair, defend, restore, and extend your curls. It can also smooth, remove tangles, hydrate while defending your hair against breaking, and increase hair growth.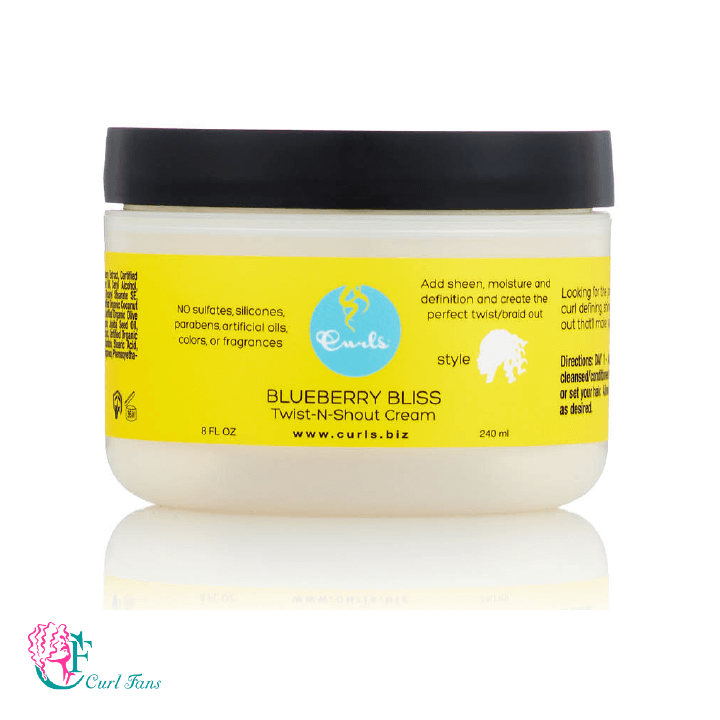 If you have found any method that works for your hair, feel free to share them in the comments with others. This can be very useful for those who have a hair type just like you. Have you ever used a hair treatment? Share your experience with us in the comments.