If you are trying to grow and have healthy hair, you know that nothing gets in your way like split ends. As you may know, hair grows from roots; Therefore, your hair ends are the oldest part. That's where the split ends happen. When we say that the ends are the oldest, it means they are the most vulnerable too. They have been through all kinds of things all these years. So you definitely know that in order to achieve healthy hair, you should try to prevent split ends.
What can cause split ends?
There are lots of factors that can cause this, from extreme damages to even small damages during a period of time. But these are the most common things which will cause split ends:
The first thing that is the case for most curly girls is the physical damage such as styling, brushing, detangling, and touching your hair. Although it may seem like not a big deal, the damages will reveal themselves after a period of time.
If you are looking for the fastest way to cause split ends, use heat tools. Using heat tools will damage the ends, and help other factors to have a larger impact.
The last thing can be friction. Many things such as hats, scarves, and even sweaters can increase the chance of split ends happening. Some materials cause more of them, but if your hair is long, try to prevent it from touching your shirt or jacket.
How to stop split ends?
Add hair trim to your routine
This may not sound like a good idea to you, but it is a crucial step for your hair. Many people think that if they are growing their hair, they should avoid a haircut. But this is not true when the split ends come in. If you leave them to themselves, they are not going to leave you. It will only make the split free to go up the shaft and cause frizz. If you notice any frayed ends, then you need to get a haircut. This is necessary if you want to maintain healthy hair.
Don't forget about deep conditioning
I have always mentioned that a good deep conditioner can do magic for your hair health. Deep conditioning is also great for preventing split ends. Focus on your strand ends during the process and leave it in for at least 30 minutes. This can really reduce the split ends amount, if you do it regularly.
tgin Triple Moisture Replenishing Conditioner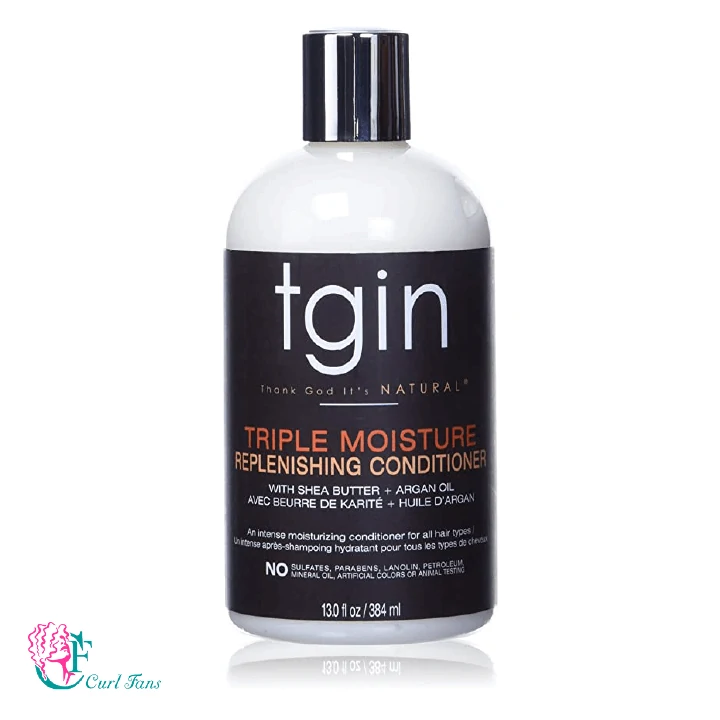 Lock moisture in
When you style your hair, it gains some extra moisture depending on the product. This extra moisture can be very helpful for your hair. After sealing the hair, It is really important that you don't touch your curls and ends until the hair is completely dry. Touching your ends can remove the product on your hair and also the extra moisture. The sealing frequency can be once on every wash day, but you can do it a couple more times for more protection. Check Curlsmith Curl Defining Styling Souffle if you're looking for a CG Friendly styling product.
Curlsmith Curl Defining Styling Souffle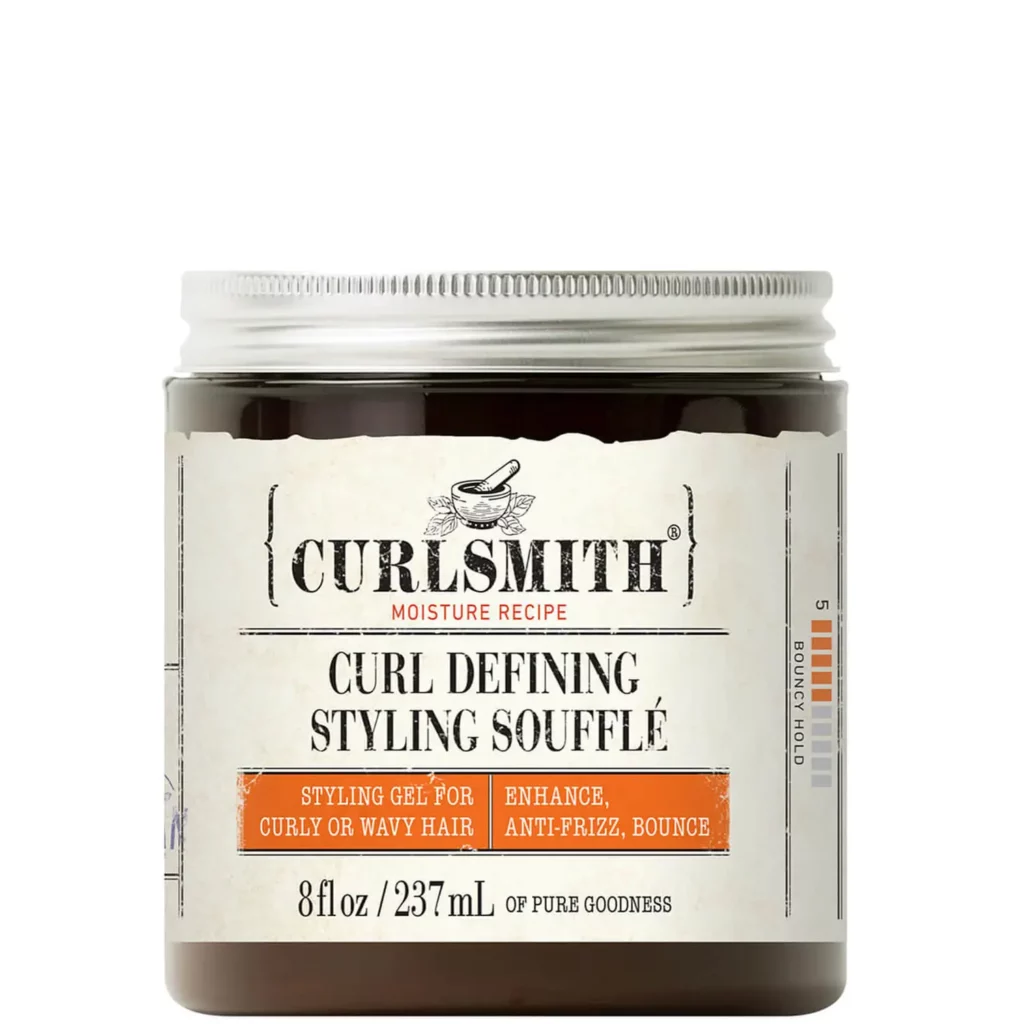 Avoid Hot Shower
Although it is difficult to let go of that cozy feeling of hot showers, the truth is that scalding hot water does not allow the hair cuticles to rid themselves of split end-causing buildup. Try to use lukewarm water or the coldest water you can stand when taking a shower. Due to the swelling of the cuticle, hot water damages your hair, making it more likely to split. In particular, when it comes time to rinse, it is recommended to use cold water to close the cuticle, sealing the outer layer of the hair.
Avoid Over-Shampooing
Avoid over-shampooing your hair. Wet hair is most fragile, and daily wear and tear (through shampooing) can lead to split ends. To avoid over-shampooing, pull your hair into a ponytail and use the same amount of shampoo as the diameter of the ponytail.
Flora & Curl African Citrus Superfruit Shampoo is a gentle shampoo that provides hair with essential nutrients and keeps it balanced.
Flora & Curl African Citrus Superfruit Shampoo
Use Argan Oil
Argan oil is a perfect oil for hair. Hairstyling products containing argan oil are recommended, whether a deep conditioner applied to wet hair or a shine serum applied post-styling. The argan oil offers weightless hydration, and unlike other oils (such as coconut or olive), the oil molecules in argan oil are small enough to penetrate the hair shaft.
Generally speaking, using hair oil, especially Argan oil, is a great way to maintain dry strands. Check tgin Argan Replenishing Hair & Body Serum. This argan-based hair serum helps soften strands and adds sheen to make styling easier.
tgin Argan Replenishing Hair & Body Serum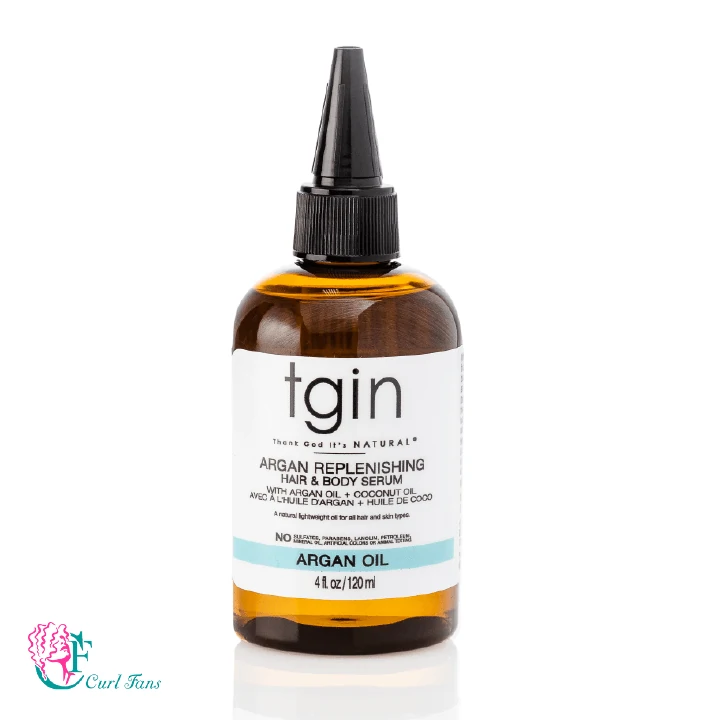 The weather can also cause frizz
Summertime: summer sun will dry the moisture in your hair. You can use a hat to cover your hair to prevent drying out and split ends.
Wintertime: This time of year can also affect your hair. Winter has less humidity than other seasons; Therefore, your hair will be dried out just like what the sun does. A satin pillowcase is highly recommended during winter. Turning a humidifier on can also protect your hair from drying out and keep them healthy.
Share your ideas in the comments if you found this article helpful. This can be very useful for those who have your hair type. Have you ever experienced split ends? How do you usually maintain your hair's health? Please share your experience with us in the comments.