Curly hair usually gets dry easier than other hair types. Washing your hair can be one of the reasons for dryness. If you are one of those who experience dryness after washing and cleansing your hair, co-washing can be a great option for you. Co-washing can cleanse and also moisturize your curls. This post is for you if you want to know how to co-wash curly-wavy hair. Also, if you're still having trouble finding out whether you need co-wash or not, start with figuring out your hair type in the first place. Check Hair Type – Every Thing About It and after that, continue reading this article.
What is co-washing?
Co-washing is when you use a conditioner to cleanse your hair. There are also many co-washing products. A good co-wash can cleanse and moisturize your hair without removing all the natural oil from your hair and scalp. Co-washing is an amazing way to prevent the dryness and frizz that shampoos may cause.
Why should I use co-wash instead of shampoo?
You may ask why you should co-wash at all. Co-washing has many disadvantages against shampoo. But the main important thing is that co-washing won't remove natural oil from your hair and scalp. This means that you will experience less frizz and dryness.
How often should I co-wash my curly-wavy hair?
This really depends on your preferences and lifestyle. But, you should experiment with different methods to find the best one for your hair. You can co-wash on wash days and don't use shampoo, or co-wash once a week. Make sure to write down what worked for your hair to find the optimal routine faster. If you are looking for a co-wash, check out INAHSI Tropical Escape CoWash or Alikay Naturals Cowash Me Cleansing Conditioner.
INAHSI Tropical Escape CoWash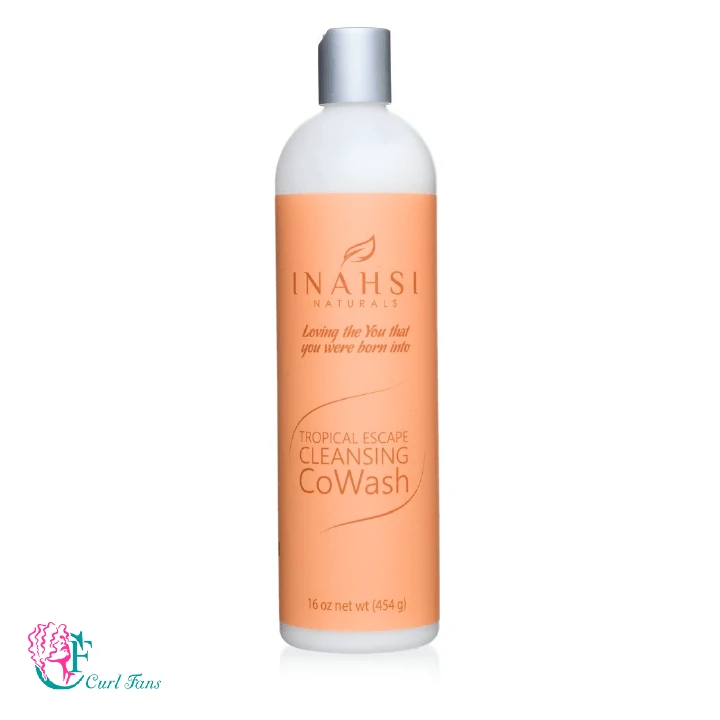 Alikay Naturals Cowash Me Cleansing Conditioner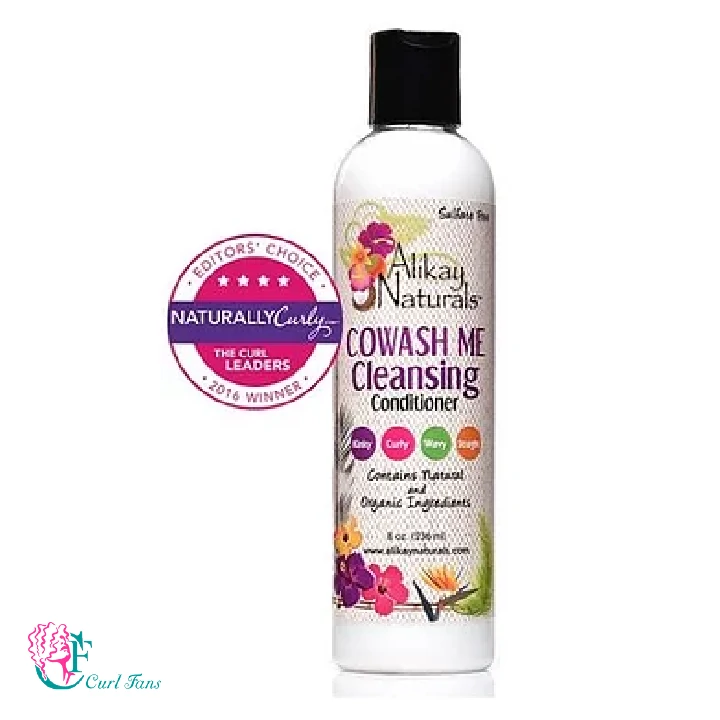 How to use a co-wash for curly-wavy hair
You can double wash to get a better result
One way that you can get a better result out of co-washing is double washing. The first wash will remove any dirt or pollution from your hair and scalp. And the second wash can hydrate and moisturize your curls. Experiment with a double wash to see what result it provides for you.
Add water for more cleansing
The next thing that you can try to improve co-washing curly-wavy hair is to add water. This simple step can improve co-washing cleansing. Co-washes don't contain sulfate to produce lots of lather. Water can make co-wash spread through hair for better cleaning.
Detangle your hair for a better wash
If you want to distribute co-wash more through your hair, you can detangle your curly-wavy hair. Detangling can be done with fingers or you can use a wide-tooth comb. Be patient and detangle gently to spread the co-wash. If you want to try a wide-tooth comb, take a look at Flora & Curl Gentle Curl Comb.
Rinse your hair after you are done
You should rinse your hair after you have finished the co-washing. Rinse carefully, and make sure that no product is remained on your hair and scalp after rinsing.
Frequently Asked Questions About Co-Wash:
How many times can you use a co-wash?
Ideally, you should repeat this process two to three times a week. Some curl types can go a little longer without co-washing, and some curl types co-wash every day. It is better to co-wash your hair more frequently if your hair is highly dehydrated.
How long can I leave the co-wash in?
It should take about three to five minutes to complete this step. Leave the co-wash on for a few minutes so that it can do its job, just as you should let regular hair conditioner sit on your strands for a while.
What is the main purpose of a Cowash?
A co-washing hair product moisturizes the hair while providing extra-gentle cleansing. Co-washing is a great way to restore moisture when it comes to dry and coarse hair.
Do you need to condition after co-wash?
Co-washes contain moisturizing ingredients that condition hair while gently cleansing it. You can save time by co-washing because it often requires no conditioner afterward.
Who must use CO wash?
While it's an ideal method for those with naturally curly-wavy hair, co-washing can be used on pretty much any hair type. Co-washing is particularly beneficial for hair types that are dry and damaged.
Can I use any type of conditioner for co-washing?
While you can co-wash with a regular conditioner, using it alone won't actually clean your scalp and hair. So, it's best to invest in cleansing conditioners, such as Alikay Naturals Cowash Me Cleansing Conditioner or INAHSI Tropical Escape CoWash. The purpose of these products is to clean the hair while moisturizing it at the same time.
Does co-washing help hair grow?
Try co-washing if you have dry, coarse, or damaged hair. In addition to having a lot of hair benefits, co-washing can help repair and grow healthy hair.
Is co-washing good for dandruff?
If you use these conditioners on your scalp, you may experience an increase in build-up and inflammation. Co-washing is not recommended for people with oily scalps, thin hair, dandruff, or dermatitis, particularly when it comes to dandruff, which is caused by a fungus that feeds on your scalp's excess oil.
If you have found any method that works for your hair, feel free to share them in the comments. This can be very useful for those who have your hair type. Have you ever tried co-washing? Does it work for your hair type? You can share your experience with co-washing in the comments.