Although curly hair can be a beautiful type, it comes with its troubles. And sometimes, it is hard for most curly hairs to style their hair. This can be even harder on daily routines, especially when you don't know your hair type completely. Read Hair Type – Every Thing About It to learn more about your hair type. These hairstyles can help you style your hair easier and save lots of time daily. If you are looking for some hairstyles that suit your hair type, this post can help you with that.
This is the second part of hairstyles for curly hair. If you still haven't seen the first part, we covered some great hairstyles in that post. You can find it here: Styles For Curly Hairs Part One.
Medium layered cut for loose curls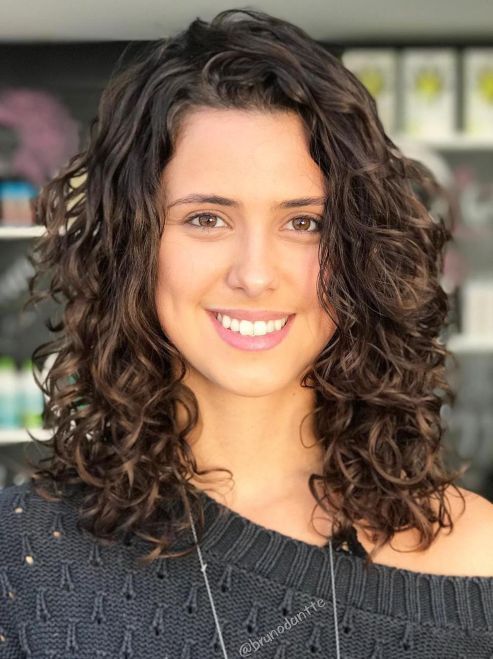 If you are looking for a style that won't give your hair volume on top, style your roots straighter. For this style, just part your hair in two parts from the center or the side. This can help your curls to have a natural pattern and framing. A simple way to achieve a great look.
Caramel Brown Natural Layered Hair with Bangs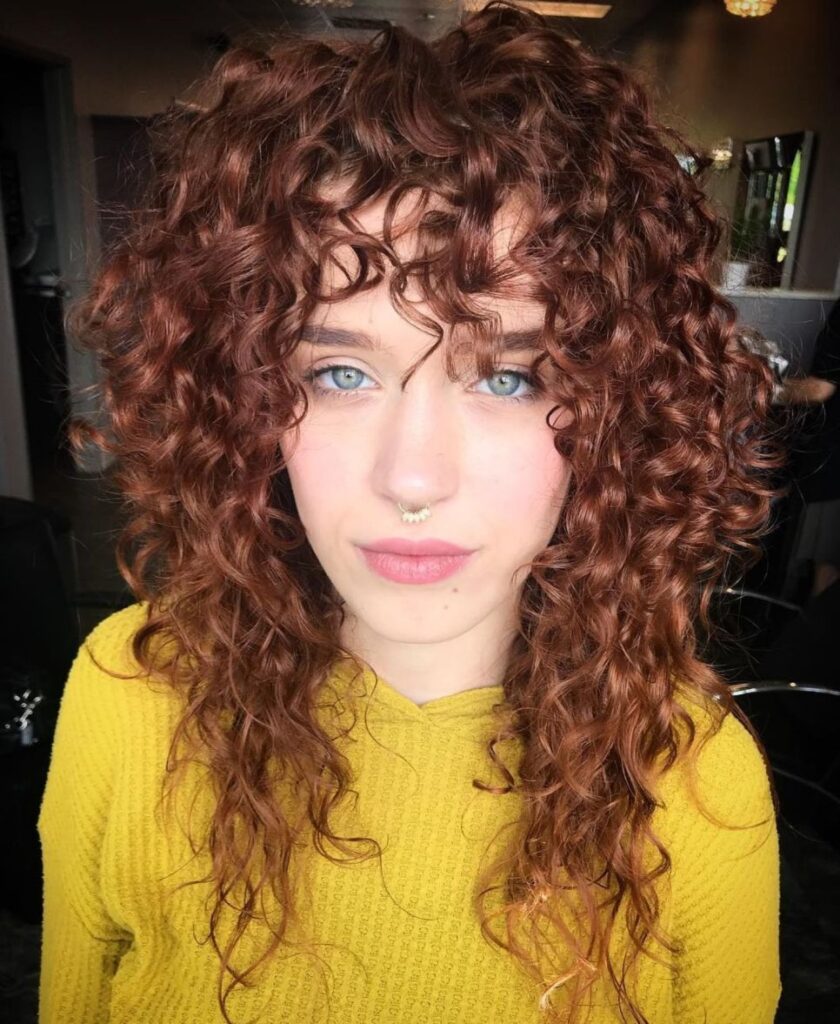 This style can be a great choice if you have long super-curly hair. If you want eyes to focus and emphasize on your lips, you can use long wispy bangs above your eyes just like the photo above. If you also want to color your hair, try this amazing color that goes well with this style.
Adorable Bob with Bangs
Short naturally curly hairstyles are one of those which should be done very well to achieve a great look. When you are trying this hairstyle, be patient and take some time to style it correctly. Use an A-line angle and light shaping in the back. Although this style is simple, it gives you a youthful look.
Beautiful Layered Lioness
One of the benefits of having curly hair is that you can just let your hair out and look great. This is one of the easiest and most famous styles among curly girls. If you want to make this style a lot better, try dark eyebrows. If you have naturally dark eyebrows, then just try this style, and enjoy the great look.
Pretty Wavy Blonde Balayage Lob
If you don't have enough time to style your hair again each morning. You can have a haircut, and try this amazing and simple style. To refresh this style, all you need is to comb it with your fingers and a little mousse. Then, you should wait for it to dry with air.
Long Curly Hairstyle for Balayage Hair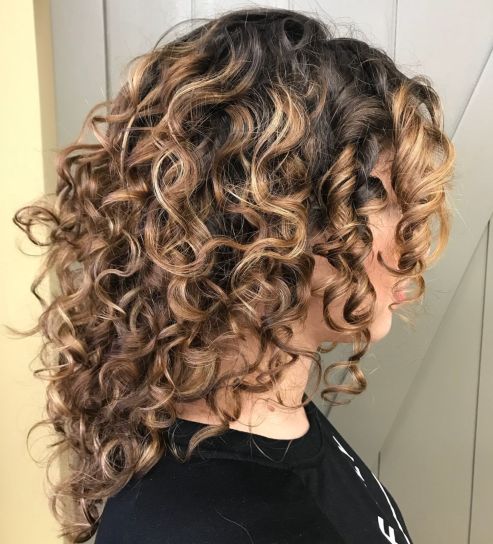 This hairstyle is different from the ombre. Both hairstyles have dark roots and then go lighter as it goes toward the ends. The main difference is that this style is trying to achieve natural sun-like highlights. It is also smoother and it needs less care. You can try it even for long curly hairs.
Your favorite hairstyles
There are lots of other hairstyles that are not in this post. If you have a favorite hairstyle or just a unique one, don't forget to share them with others in the comments.
Share your ideas in the comments if you have found any hairstyle that works for your hair. This can be very useful for those who have your hair type. Have you ever tried the above hairstyles? Please share your experience with us in the comments.