One of the problems that many curlies deal with is the pyramid head. When you have a pyramid head, your hair gets a triangular shape with a flat crown area and also bushy ends. If you wanted to avoid this for a long time and didn't know how, this post is what you are looking for.
What causes pyramid head?
You may be dealing with the pyramid head, but wondering how this happens. This happens when your hair is one length with no angles around your face. And, this will lead to curls piling on each other and making the pyramid head. Now, that you know how this happens, it's time to find out how you can actually avoid it.
How To Avoid:
We talked about the cause of this problem. But, we really need to solve it or avoid it from happening. Now, we are going to take a look at the ways you can avoid it.
Get layers for your hair
The first thing that you can try to avoid this problem is layering your hair. It is one of the greatest ways to lift your curls. This can help you lower some of the weight of your hair. This weight lowering can help to achieve more volume on the crown area.
Get the shortest layers possible
It is also highly recommended to get the shortest layers possible. If you want to reduce the pyramid effect, try to get the shortest layers. The point of this is to reduce the bulk in the middle and the ends of your hair. So, the next time you see your stylist, ask them to include the shortest layers that work for your hair.
Use Rake & shake method
Use the "shake and rake" technique to style your curls from the bottom. Using gel in your palm, grab your hair in sections and slide your fingers through the ends to recreate the curl pattern. In this way, you will set the curl pattern. Next, slide duck clips on your scalp to lift the roots and allow the curls to cascade down. Check Alikay Naturals Hold It Styling Gel & Alikay Naturals Aloe Berry Styling Gel if you're looking for a suitable styling gel for your curls.
Alikay Naturals Hold It Styling Gel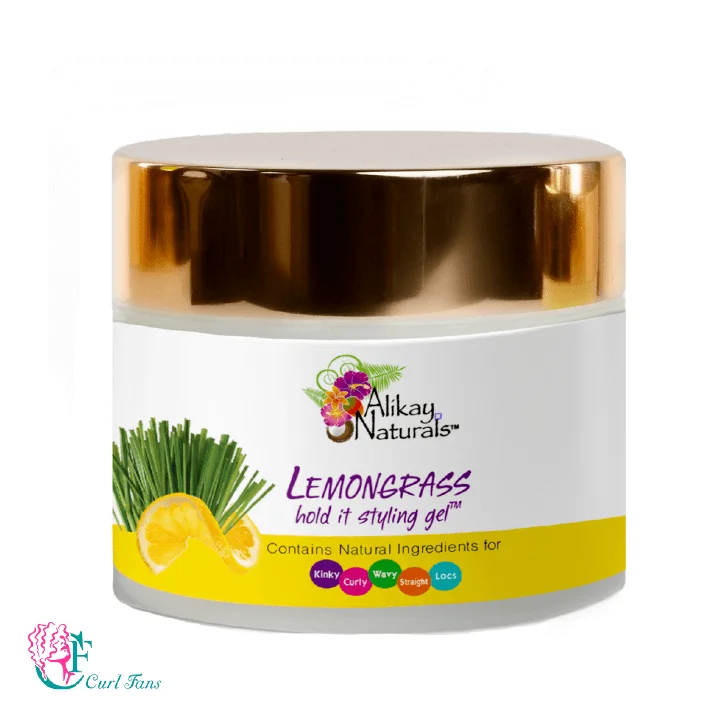 Alikay Naturals Aloe Berry Styling Gel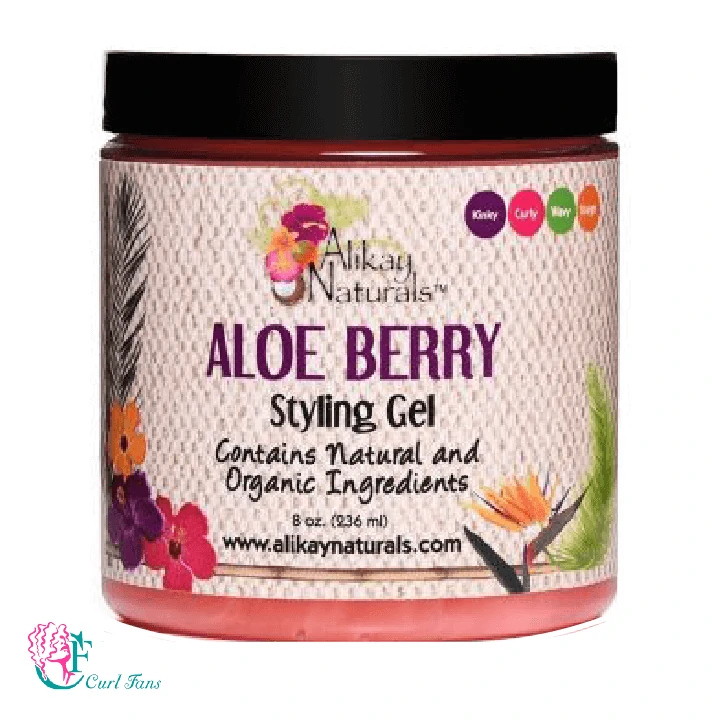 Section your strands when styling
The bottom layer will expand when you don't style your hair correctly, even with a good haircut. Take the time to section your hair and apply your products correctly so you don't have to worry about frizz or pyramids. This tip will work for you no matter what type of hair you have, whether loose and wavy or tight and coily. You can pin some of your curls back with bobby pins after you've styled your hair well. This will give the roots a lift.
Use plopping method
Plopping is similar to a towel turban that many of us learned at a young age, but instead of using a terry cloth Many of us learned how to wear a towel turban at a young age, except instead of terry cloth towels, we use t-shirts or microfiber towels. Doing this prevents frizz, blots out extra moisture, and allows hair to dry without being pulled down by wet hair. Flip your head forward into your t-shirt or towel and tie it around your head in a knot.
Curl kebab method
In addition to clipping, curl kebabs are another gravity-defying technique. To make this technique work, you need something long, thin, and straight with no blunt ends to avoid interfering with the curl pattern. You can use kebab skewers, pencils, chopsticks, rattail combs, or anything else you have in this shape. Lift the curls up at the roots with the skewers and allow them to dry this way, then slide them out when they are dry. Some may find this easier to master than clipping. Finding a method that works for you is the key.
Avoid using thinning shears
It is really important not to use thinning shears on your curls. Remember this when you are seeing your stylist next time and request that they don't use thinning shears on your hair. Although thinning shears can remove bulk, they will ruin your curl's form.
Use clips at the roots to avoid the pyramid head
The next great way that you can fight this problem is by using hair clips at the roots. To do this, get a part of your curls with your fingers and then put a hair clip at the hair root. Let your hair dry and then remove them gently to keep the curls form. This can lift your curls and reduce the pyramid effect.
Diffuse your hair upside down to avoid the pyramid head
The last thing you can do is diffusing your hair upside down. You can lift your curls and avoid flat crown just by diffusing. It may seem simple, but you may get the result you want just with this simple method.
Frequently Asked Questions About Pyramid Head:
Is it necessary to layer long curly hair?
You can define your curls, coils, waves, and ringlets by layering. It is easier for curls to move and retain bounce when they are layered. Layers can help define, add texture, and shape naturally curly hair.
What is the reason for my triangle-shaped hair?
Your hair is all one length, so you're experiencing "triangle hair". Adding some long layers, starting from the chin down, removes some of the weight and creates a better shape.
What can I do to stop my pyramid head?
The curls will sit into each other if you cut them at their curve, eliminating the pyramid effect. It is also possible to create movement by lightly slicing the outer layer of the hair around the face or crown area.
If you have found any method that works for your hair, feel free to share them in the comments with others. This can be very useful for those who have a hair type just like you. Have you ever dealt with a pyramid head? What method do you use to avoid this problem? Share your experience with us in the comments.