Weather plays an important role when you are deciding to wear something suitable for that temperature. This is also important for your curls. You need to use different products for different weather situations. In this post, we are going to show you how to choose suitable products depending on the weather.
What are dew points?
Dew point shows how much moisture is present in the air. This is one of the best measurements for deciding what products to use for curly hair. You can easily check dew points in your weather app. Curly hair is attracted to moisture in the air which makes dew points pretty important for every curlies.
You can use the guide below:
Below 50°F (10°C) – this means the air is dry.
Between 50-59°F (10-15°C) – this is a comfortable range.
Above 60°F (15°C) – this means the air is humid.
How can I choose suitable products when air is dry? (Below 50°F / 10°C)
You need to increase the flexibility of your curls. You can try deep conditioning and leave your conditioner in. Fatty alcohols, oils, and film-forming humectants are also amazing options for this dew point. If you want to try some great deep conditioners, check out Alikay Naturals Honey & Sage Deep Conditioner, and Bounce Curl Ayurvedic Deep Conditioner.
Here is a list of fatty alcohols that you can try for your hair:
Lauryl alcohol
Cetyl alcohol
Myristyl alcohol
Stearyl alcohol
Cetearyl alcohol
Behenyl alcohol
If you are going to use humectants, makes sure that you use film-forming humectants. Simple humectants are only going to cause more friction and make your hair dry and brittle. Use the ingredients list below as a guide to finding the suitable humectant:
Flaxseed
Okra
Aloe Vera
Hydroxyethylcellulose
Pectin
Xanthan Gum
Guar Gum
Marshmallow Root
Slippery Elm
Carrageenan (also known as Irish moss or seaweed extract, sea emollient, sea algae, sea vegetable)
Nettle leaf tea
Nettle extract
Panthenol
Hydroxypropyltrimonium honey
What to do when dew point is between between 50-59°F (10-15°C)
This range of dew point is actually a comfortable range for many curlies. You can still use film-forming humectants, fatty alcohols and simple humectants can also work for you. Always keep your hair hydrated and don't forget to use conditioner and styling products.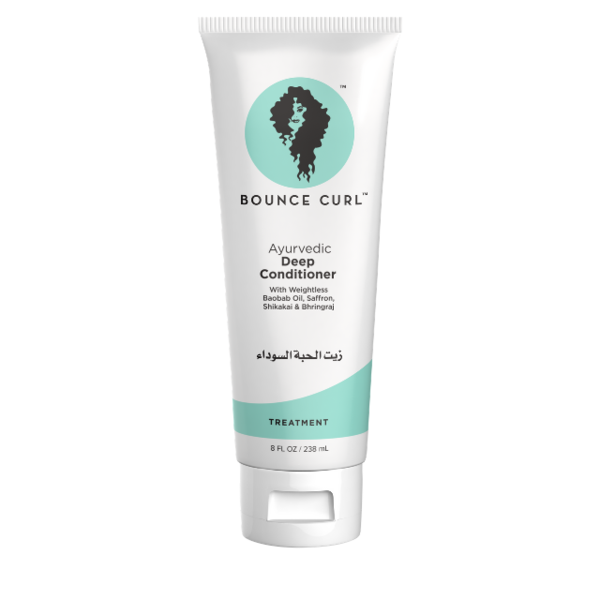 Suitable products for humid weather (dew points above 60°F/15°C)
Humid weather can be good for your curls at first. It can make your hair hydrated and more defined. But, when the humidity continues to rise, it can cause problems for your hair. You may experience cuticle disruption because of absorbing too much water which can lead to frizz and less volume for your curls. You won't need to use too much conditioner in humid weather. All you need is lightweight styles and humidity-resistant ingredients in gels or mousses.
Look for the mousses or gels that contain humidity-resistant ingredients:
Polyquaternium-69
Polyamide-1
Polyquaternium-72
Polyquaternium-11
Polyquaternium-10
Polyquaternium-4
PVA/VP Copolymer
VP/DMAPA Acrylates Copolymer
Polyacrylate acid
Polyacrylate-2 Crosspolymer
If you have found any method that works for your hair, feel free to share them in the comments. This can be very useful for those who have your hair type. Do you use different products depending on the weather? Share your experience with us in the comments.