Essential oil is a great choice when you want to try a new way to improve your hair growth. There are lots of essential oils available to choose from and each one of them can be used for different purposes. If you want to get to know these oils and get more information, this post is here to help you.
Peppermint essential oil
Peppermint oil is an amazing option when you want to improve circulation. This will lead to better hair growth. You can mix 2 drops of this essential oil with any carrier oil that you prefer. Apply to your scalp and massage. You can wash it after 5 minutes.
Try lavender for speeding up hair growth
If you are looking for a way to have faster hair growth, lavender can be what you are looking for. This essential also has antimicrobial and antibacterial properties in it which is great for improving your scalp health. If you want to try this oil, mix several drops with 3 tablespoons of your favorite carrier oil and then, apply to your scalp. Wait for at least 10 minutes and then you can wash it like always.
Rosemary, great for increasing hair thickness
Rosemary is an amazing essential oil if you want to increase your hair thickness and also enhance its growth. Just like other oils, mix several drops of rosemary oil with a carrier oil like olive or coconut oil and apply to your scalp. You can wash your hair and scalp after 10 minutes. Try this oil twice a week for getting the result you are looking for.
Try tea tree essential oil for refreshing your scalp
If you want to try an oil that can cleanse and has antibacterial properties, tea tree oil is the thing you are looking for. tgin Tea Tree + Olive Oil Detoxifying Hair And Scalp Serum is an amazing oil that you can try for your scalp right now. This oil will remove any dandruff, dry skin, and scalp and also enhance hair growth.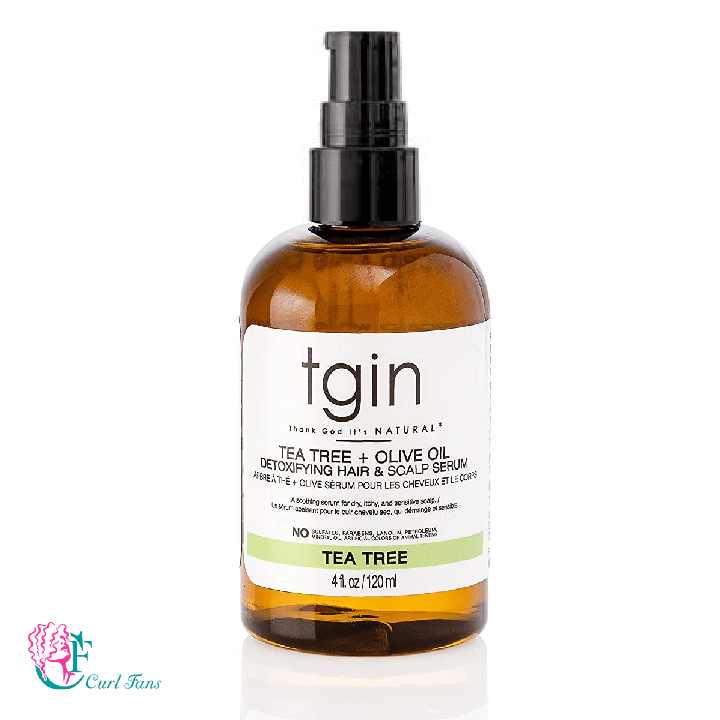 Use lemongrass for removing dandruff
Lemongrass essential oil is an amazing way to get rid of scalp dandruff. If you want to have healthy hair and scalp, you have to have a dandruff-free and flake-free scalp. Mix lemongrass oil with your shampoo or conditioner and use it daily to get the ultimate result.
Use essential 17 hair oils for the ultimate result
If you are looking for a product that can provide the ultimate result you want, the award-winning Alikay Naturals Essential 17 Hair Growth Oil is a must-try for you. This oil is enriched with 17 essential oils and herbs which can increase your hair growth by making the hair follicles stronger. You will notice a reduction in dandruff and scalp irritation after the first week.
Balance your scalp with cedarwood oil
This oil is great for improving hair growth and also balancing oil-producing glands in your scalp. Massage several drops of this oil with 2 tablespoons of your favorite carrier oil into your scalp. You can wash it after 10 minutes.
If you have found any method that works for your hair, feel free to share them in the comments. This can be very useful for those who have your hair type. How often do you use hair oils for your curly hair? What other ways do you do to improve your hair growth? Share your experience with others in the comments.