It can get really frustrating trying to have curly hair growth. There are many factors that have an effect on your hair. You may have been trying to grow your hair, but no matter what you try, your natural hair is not growing as you always wanted. Having healthy natural hair is not an easy task for everybody, and it takes time and research. You can learn more about your hair in the first place in Hair Type – Every Thing About It. Then if you want to enhance your curly hair growth, this is the post that you are looking for.
1. Go to a stylist for a haircut.
Many who have curly hair cut their hair at home with regular scissors. Although this can save you money and time, you should avoid cutting it yourself. Especially if you use a regular scissor, it can damage the ends. Instead, find a stylist that is familiar with curly hair. A stylist who knows your hair can really help you achieve a good style and provide the base for hair growth.
2. Find the proper cut and style for yourself.
For those of us with curls, there is no universal cut that works. Stylists need to consider many variables, including the curl type, face shape, and (of course) each client's personality.
3. Proper styling will keep your hair healthy.
It is essential to avoid too much heat when styling curls if you want them to grow strong and healthy. When you're done washing your hair, squeeze it out and apply a leave-in conditioner or mousse. You can either use a diffuser or let your hair air dry after you've twisted it into your desired shape.
4. Don't forget about your scalp to improve hair growth.
Many forget about the importance of a healthy scalp when they are thinking about natural hair growth. If you are experiencing any symptoms such as itching or flaking, then you need to do something about your scalp health. The first thing you can do is to use oil to massage your scalp daily. The next thing that you can try is a hot oil treatment. And if you feel that your scalp has lots of build-ups, you can always try a clarifying treatment with apple cider vinegar. For this treatment, combine two cups of water with three tablespoons of apple cider vinegar. After applying to your scalp, wait for 5 minutes, then wash out. If you want to have great hair growth, you should never forget about your scalp health.
5. Take care of your hair follicles.
You have a scalp that anchors each of your hairs into your scalp via your hair follicles. Hair follicles contain hair bulbs, and each hair bulb contains cells that develop and build your hair shaft. You must take care of your hair follicles if you want healthy hair. There are several ways to accomplish this:
Getting six to eight hours of sleep every night.
You can massage your scalp weekly using Castor Oil mixed with lavender or rosemary essential oils. Check.
A monthly hot oil treatment can be beneficial to your scalp.
If you want to feed your follicles, eat more protein (such as eggs, poultry, and nuts), antioxidants (such as citrus fruit and berries), spinach, and sweet potatoes (which are considered "perfect foods" because of their nutritional value).
We also have a post about maintaining a healthy scalp, don't forget to check that out: How To Have a Healthy Scalp.
6. Choose the suitable products
You probably know by now that choosing the right product is very important for your hair health. You should not buy any products without checking the ingredients first. There are lots of products that are not made for your hair, and there are also some that are filled with harsh ingredients. We have a post about ingredients that you should avoid when buying a hair product, check that out for more information. Ingredients To Avoid When Buying Hair Products.
7. Start deep conditioning to improve hair growth.
The mask should be applied to damp hair and left on for at least 30 minutes before being rinsed out and shampooed. Not only does it add moisture to my hair, but it also strengthens it.Check Bounce Curl Ayurvedic Deep Conditioner if you're looking for a perfect conditioner for your hair.
Bounce Curl Ayurvedic Deep Conditioner
8. Use protein treatment.
80 to 85% of our natural hair is composed of keratin protein. You could restore your curls with protein treatments if you damaged your hair with heat or coloring. Protein treatment can strengthen your hair by filling up the gaps in your hair cuticles. Better to note that if you want to see results, you should use protein treatments regularly. If you want to try a great protein treatment for your curls, check tgin Miracle RepaiRx Curl Protein Reconstructor & CURLS – Aloe & Blueberry Juice Curl Moisturizer.
tgin Miracle RepaiRx Curl Protein Reconstructor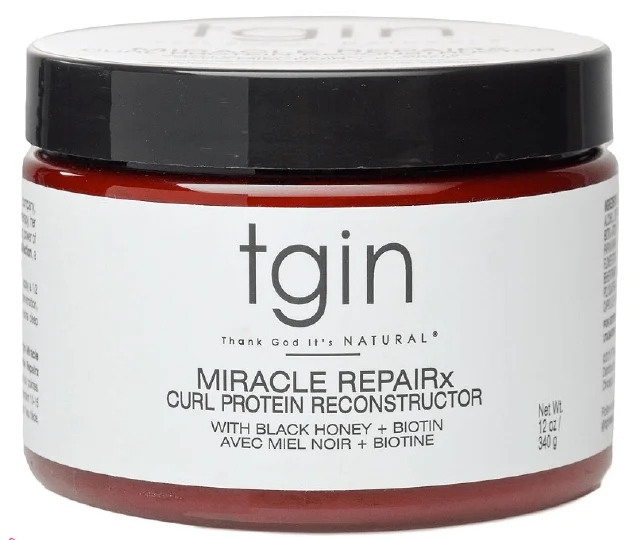 CURLS – Aloe & Blueberry Juice Curl Moisturizer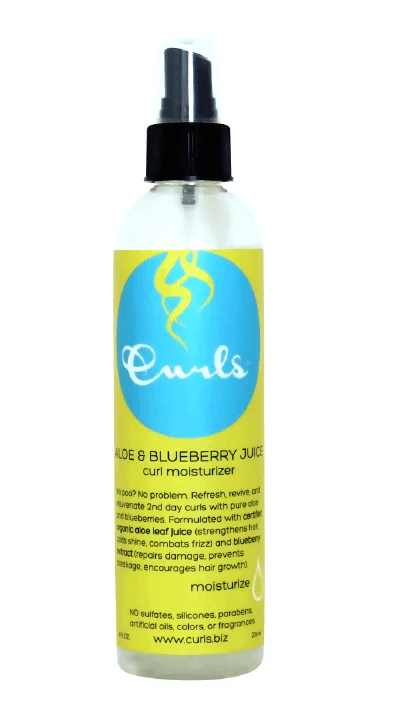 9. Drink water for improving your hair growth.
Hair growth is not just about using hair products. Water can do magic when it comes to curly hair growth. Lack of water can cause many health problems such as headaches, fatigue, muscle cramps, blurry vision, and blemished skin. And of course dry hair. Make sure that you drink enough water every day to prevent these problems. The amount of water that your body needs is different from person to person, but as a rule of thumb, drink at least 8-10 glasses.
10. Maintain a healthy diet to gain hair growth.
Ensure your diet contains plenty of protein, iron, and zinc. For a healthy diet, eat lean meats, beans, lentils, leafy greens, eggs, and nuts that are loaded with protein.
11. Make sure you take a multivitamin.
Generally, we lack calcium, potassium, fiber, magnesium, and vitamins A, C, and E. Our hair reflects our nutritional status. Taking a multivitamin can help you stay on top of this issue. For more information on a supplement explicitly designed to promote hair growth visit a doctor.
12. Don't always wear protective styles.
Too much protective styling eventually stresses and strains your hair. Whether you're planning your next appointment to braid or twist your hair or buy another wig, keep in mind that your hair needs a break. Protective styling often requires constant pressure on the scalp and tresses. Your scalp needs to breathe, and your hair needs to be able to breathe.
13. Use a wide-toothed comb.
If you drag a fine-toothed comb or brush through your hair, you're likely to cause damage, pain, and undue breakage. Therefore to detangle your hair before styling, use a wide-toothed comb. Check Flora & Curl Gentle Curl Comb if you're looking for a perfect comb for your curls.
Flora & Curl Gentle Curl Comb
14. Protect your curls when sleeping.
It is vital that you protect your curls during the night. If you use a regular pillowcase, it can cause frizz and breakage, and many other problems. You can use a pillowcase like ShhhSilk Silk Pillowcase for sleep protection. This pillowcase can prevent lots of problems that regular ones cause. If you want more information, we have a post about this: How To Sleep With Curl.
Shhh Silk Silk Pillowcase
15. You can start The Curly Girl Method for maintaining hair growth.
The Curly Girl Method promotes healthy curly hair regimens with just conditioner and gel instead of damaging habits (like shampooing and heat styling). The Curly Girl method is a great way to improve your hair health and have more moisturized curls. It can help you to prevent frizz and have softer hair. This method originated from Lorraine Massey's book "Curly Girl: The Handbook."
If you have found any method that works for your hair, you can share them in the comments. This can be very useful for those who have your hair type. Have you tried any methods or tips that we mentioned in this post? if so, tell us which one worked for your hair type in the comments.