The hair that you were born with may change during your life. The number of disulfide links between hair proteins in the hair shaft will decide the amount of curl or wave of your hair. Kinky hair can be damaged very easily. If you have kinky hair, you know how fragile this type of hair can get. This post can help you, if you want to know your hair type more and take care of it better. If you're not sure about your hair type, I recommend reading Hair Type – Every Thing About It, first.
How curls are made
Hair fundamental contains keratin, and protein which extends from the follicle. The cells of the hair follicle formulate keratins, and also other proteins. After the protein becomes a part of the hair shaft, two sulfur atoms connect together and shape a disulfide bond. If the two sulfur atoms in the same protein get too close to each other, the protein will curve accordingly. Therefore curls are made.
What is kinky hair?
This hair is type 4. Kinky hair can be damaged very easily. It is the driest hair type; Therefore, it is vulnerable to breakage and needs good care. Unlike the misconception, this type can grow like other types of hairs, but it requires proper care against breakage. To keep kinky hair in great shape, cleanse and detangle softly, and never use severe chemicals.
Put moisture on top of your list
You should use a shampoo that is suitable for curly hair. Not only will you need moisturizing properties, you also need the shampoo to cleanse. Alikay Naturals Caribbean Coconut Milk Shampoo is a great option if you are looking for a shampoo suitable for your hair.
Remember that every product that you use should have moisturizing elements in them. This is also applied to conditioners. A moisturizing conditioner can help you recover from damages from cleansing, chemicals, and also wear and tear. If you want to try a great conditioner, take a look at Alikay Naturals Caribbean Coconut Milk Conditioner.
Alikay Naturals Caribbean Coconut Milk Shampoo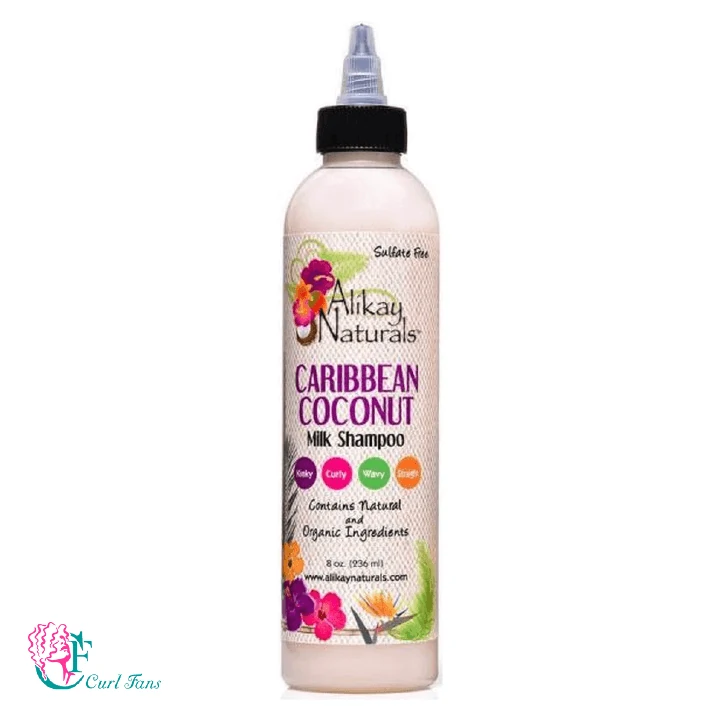 Start deep conditioning
Kinky hair needs moisture and hydration most of the time. So, Deep conditioning can be perfect and helpful for many with curly hair. Once you've shampooed and used a regular conditioner, you'll need to do the deep conditioning. Deep conditioning can provide the moisture and hydration that you have always wanted. It can also prepare your curls for better styling and defining. Check Bounce Curl Ayurvedic Deep Conditioner if you're looking for a perfect conditioner for your hair.
Bounce Curl Ayurvedic Deep Conditioner
Use fingers to detangle
Always use your finger when you want to detangle your kinky hair. Finger detangling lets you control the detangling process more easily. Combs can cause lots of problems such as breakage, split ends. And If you are trying to have hair growth, the split end is not good news for you. Always apply conditioner to your hair when you want to finger detangle.
Regularly trim split ends
Keeping your hair healthy and long requires regular trimming. As hair grows from the roots, not the ends, getting rid of small problems before they cause major damage will lead to better length retention. Knots, splits, and frays are most prevalent at the ends of the hair. Split ends and knots in single strands cannot be repaired and must be removed. Split ends can travel higher and knots can become larger if not treated early.
Try hot oil treatment for your kinky hair
If you are looking for a way to moisturize and strengthen your kinky hair, hot oil treatment is a great way of achieving this. Hot oil treatment can go deeply into the hair shaft and hydrate your hair. Focus the process more on the ends, which are the oldest part of your hair. Check JessiCurl Oil Blend for Softer Hair if you're looking for a suitable oil for hot oil treatment.
JessiCurl Oil Blend for Softer Hair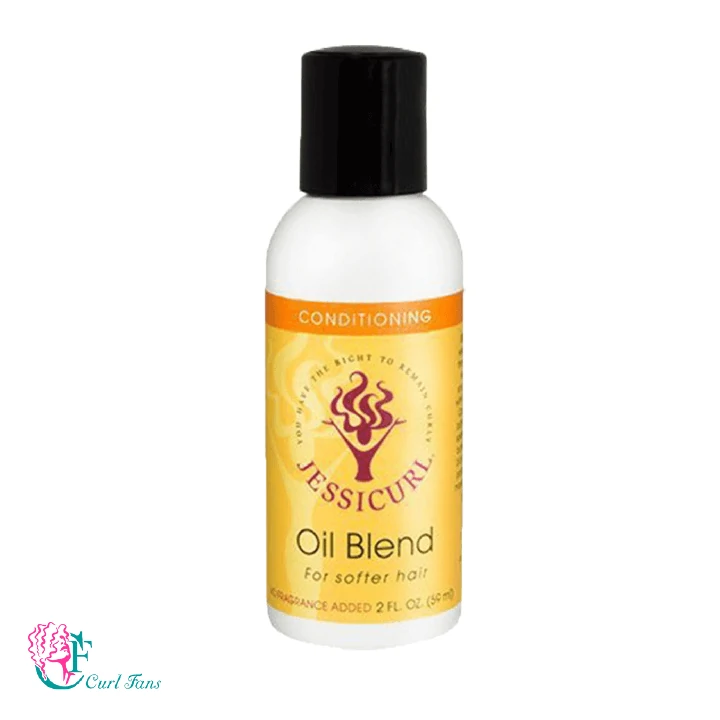 Use protective style for your kinky hair
Protective styles such as braids, twists, hair extensions, and natural hair wigs can provide a great way for growing and maintaining. This can also protect your kinky hair from shredding which makes it easier to grow. So, if you want the best way to grow and maintain your kinky hair, try protective styles.
Wash and go method
Your kinky hair always needs moisture. You can use the wash and go method to provide the needed moisture and keep your curls hydrated. Your hair porosity can also affect this. If you want to know how to take care of different porosity hairs, we have some posts about it: Tips For High Porosity Curly Hair, Tips For Medium Porosity Curly Hair, Styling Tips For Low Porosity Curly Hair.
Use Satin pillowcase
Protecting your kinky hair at night is essential. Regular pillowcases can cause frizz and breakage, among other problems. Make sure the fabric you choose minimizes friction and retains moisture. Satin and silk are ideal for kinky hair since they do not catch or rub. As a result, you can prevent breakage while also preserving your style and gaining smooth edges without using a lot of product. Check ShhhSilk Silk Pillowcase if you're looking for a perfect pillowcase for your curls.
Shhh Silk Silk Pillowcase
If you have found any method that works for your hair, you can share them in the comments. This can be very useful for those who have your hair type. Have you tried any methods or tips that we mentioned in this post? if so, tell us which one worked for your hair type in the comments.