Nothing like a night's sleep can frizz your hair after all that hair product. Once you cleanse your hair and use hair stylers, you certainly want it to stay in that shape. But, sleep won't let you, unless you know how to sleep with curls. There are several ways to sleep with curly hair. You can mix and change these for your unique situation.
Use Loose bun
Sleeping in a loose bun can really reduce frizz when you sleep. You can use a leave-in conditioner and scrunch gel before putting your hair into a bun. In order to prevent curls from stretching too much, remember to keep your bun fairly loose. You can also use a scrunchie when twisting and tucking to avoid a dent.
Check Flora & Curl Satin Scrunchies if you're looking for great scrunchies for your curls.
Flora & Curl Satin Scrunchies
Using this method will also give you the freedom to apply styling products.
Plop to sleep with curls
Plopping is a drying method that won't reduce the volume of your hair by gravity. You need to use gel and then put a microfiber towel on a flat area and turn the hair over, letting it pile on top of itself into the towel. Tie up the sides to keep the towel on your head. This method will increase the speed of drying and also keep your curls defined.
Check Flora & Curl Gentle Curl Towel if you're looking for the perfect towel for the plopping method.
Flora & Curl Gentle Curl Towel
Two-strand twist
You can use this unique method on wet or dry hair, but curls will become tighter if hair begins damp. You can choose parts that you don't want to get flat when sleeping and use this method for them. To use this method, all you have to do is to divide your hair into two parts. Next, wrap these two parts around each other from roots to tips. If you have tighter curls and coils, this can be the best method for you.
Try Pineapple when you want to sleep with curls
To use this method, you should turn over your dry hair entirely, and put it in a loose and high ponytail. If you don't want to deal with breakage, you can use a scrunchie or a tie covered with fabric. Don't forget to divide the ponytail equally on each side of your head. You can start the morning with a spray of water or curl refresher to revive the curls.
Multi-pineapple
If your hair is too short for the previous method, don't worry. You can try multi-pineapple. All you have to do is to do the same thing, but divide it into 2 or 3 pineapples. If your hair is still short for this, you can also use a satin bonnet.
Mini braids
This method is very liked among curly hairs. You can start with one loose braid, a French braid, or multiple braids to find out what is good for you. Looser braids will keep your natural curl form, and a tighter braid can increase crimp. Divide your hair into 6-8 parts and do normal braids, if you want a French braid. French braid will provide tighter curls for wavies and stretched hair for those with tighter curl patterns.
Hair rollers
The classic hair roller technique has evolved significantly in recent years. Curlers made of plastic or metal can be used on your head. In the meantime, you sleep but may feel uncomfortable as they press against your skin. Alternatively, you can purchase softer, "sleep-in" curler options, such as flex-rods, which may be more comfortable.
In order to use curlers, you simply separate your hair into sections and roll your hair around the curler, starting at the ends and moving to the crown.
Sleep with a bonnet over the curlers and clip the curlers at the top of your head for best results.
You can also curl your hair when it is wet.
Wet hair in braids
This method might be the most comfortable if you don't mind sleeping with wet hair.
Once you've washed your hair, divide your hair into pigtails, three braids, or a braided bun.
You can use a French braid if you want the curls to start high on your head. There will be more waves if you braid more.
Apply a leave-in conditioner before you go to sleep.
In the morning, remove the braids carefully.
If you want a more subtle look, brush your hair.
Check Curlsmith Curl Conditioning Oil in Cream if you're looking for a suitable leave-in conditioner for your curls.
Curlsmith Curl Conditioning Oil in Cream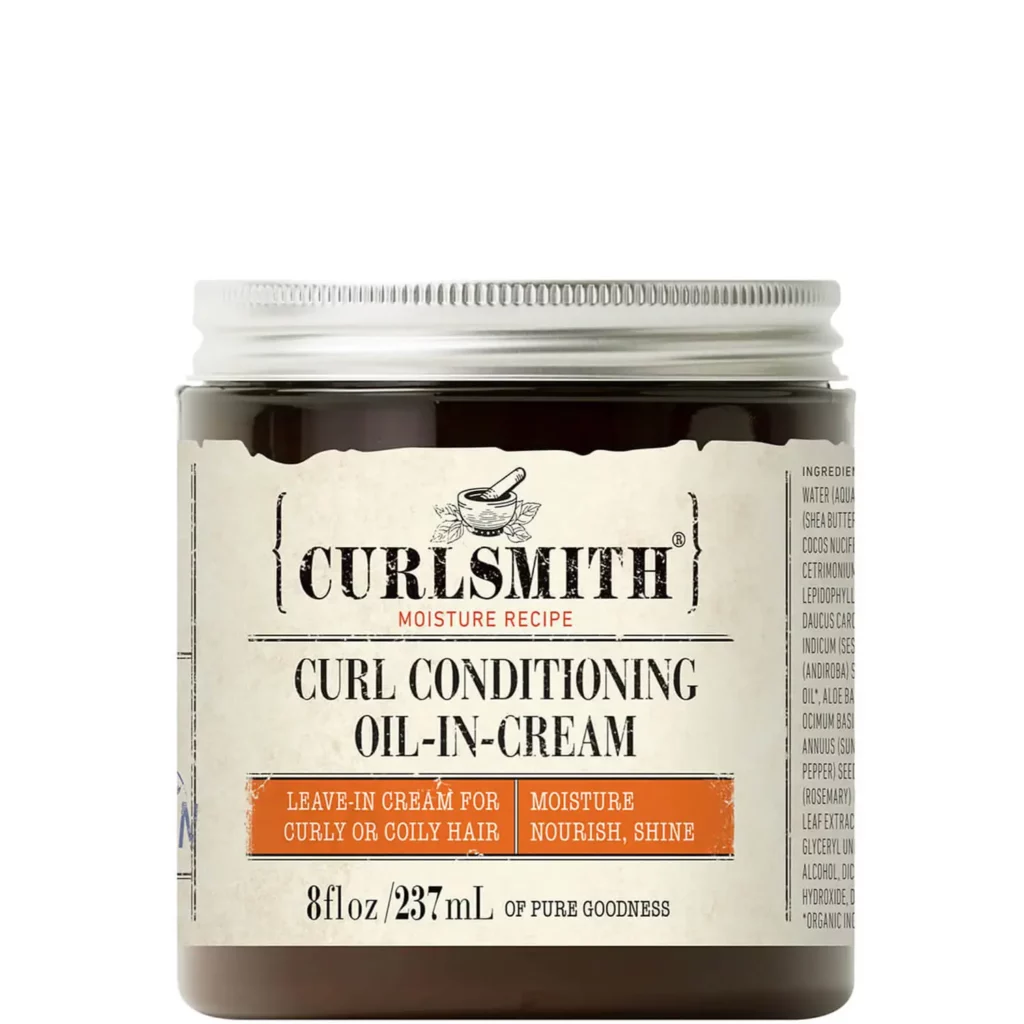 Use a satin/silk pillowcase or bonnet to sleep with curls
A silk or satin pillowcase or bonnet can help you stop friction on your hair when sleeping. It can help hair to slide softly on the pillowcase with no frizz. You can combine this method with any method we mentioned above. You can also use a satin scarf or a satin bonnet if you don't like sleeping on a satin pillowcase. Not only will it stop loose hair to get on your face, but it will also prevent knots and tangles.
Check Silk Pillowcase – Queen Size if you're looking for a perfect silk pillowcase for maintaining your curly hairs.
Silk Pillowcase – Queen Size 
Also, check Silk Sleep Bonnet if you prefer to wear a perfect sleep bonnet.
Silk Sleep Bonnet
French Braid
Many mini braids and French braids produce different results, particularly at the roots. With French braids, you will get a more stretched curl pattern at the roots. It needs to experiment with one or several braids to see which gives you the best results.
T-shirt turban
In the case that the pineapple method causes a ponytail dent or loosens your curls, you can use the t-shirt turban method. It's great for short hair, and it won't flatten it while you sleep.
Share your ideas in the comments if you found this article helpful. This can be very useful for those having your hair type. Have you ever experienced any challenges during sleep with your curls? Does the above help with your curly hair health during sleep? Please share your experience with us in the comments.