Although curly hair can be a beautiful type, it comes with trouble occasionally. And sometimes, it is hard for most curly girls to style their curly hair. This can be even harder on daily routines, especially in wet weather. These hairstyles can help you style your hair easier and save lots of time daily. Also, if you want to learn more about the main styling techniques and products for curly hair, I recommend reading Styling Curly Hair – Every Thing You Should Know first.
Elegant Updo for Natural Curly Hair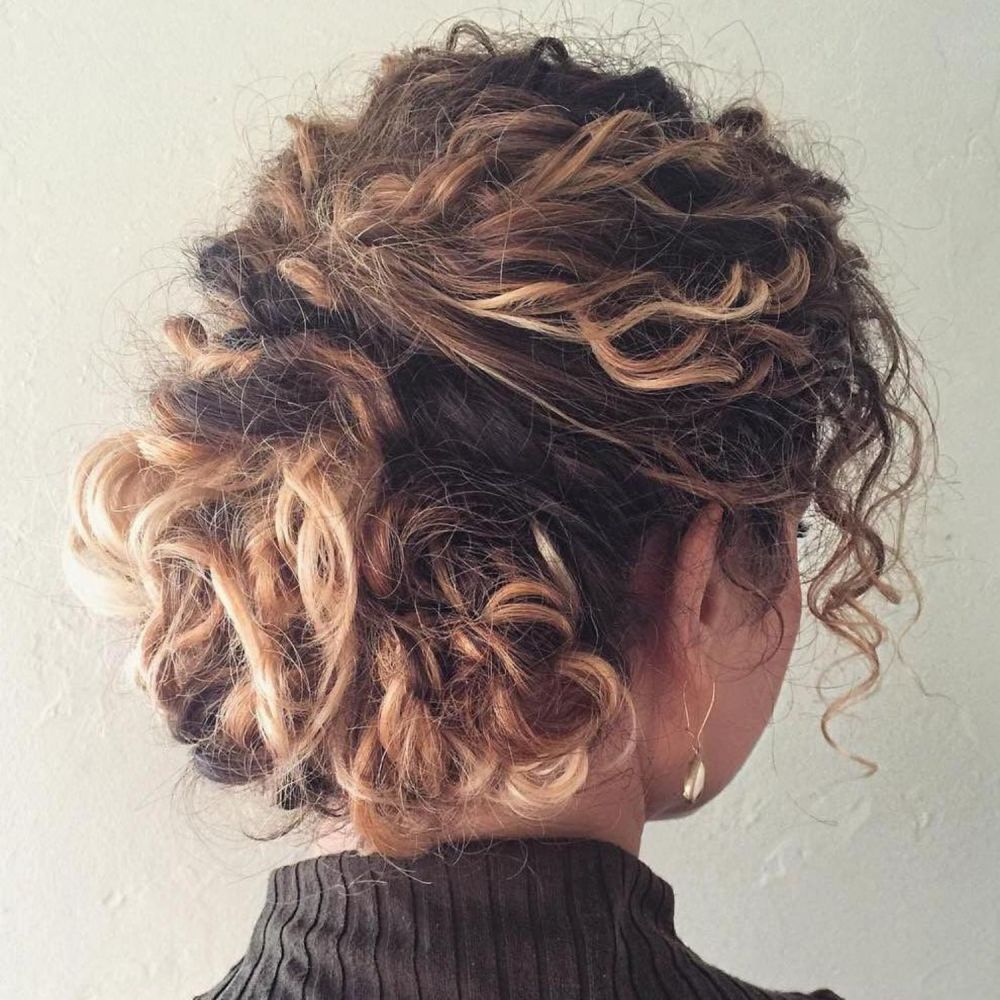 If you want your natural hair to look sexy and stylish, never go for a straightener. You can make a loose French braid and put its end into a full messy bun instead of that. And at last, you can also pull out some wispy bang pieces to finish the look.
Medium Curly Combover Hairstyle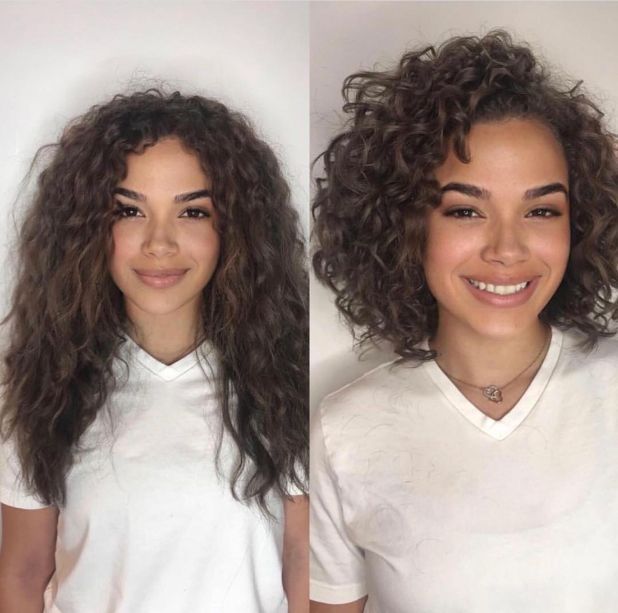 You can try a side-part combover if you want to transform your long curly hair into a medium length. This style will land at the should and will also make your hair look refreshed. Your curls won't look weighed down by gravity with this style.
Curly Black Bob with Side Bangs
If you don't have overly curly locks, this can be the best style for your hair type. If you are looking for a more casual style, you can also push the shorter side behind one ear.
Long U Cut for Curly Hair
If you have long and loose waves, this style will look great on your hair. The dark brown can also display your hair's natural shine.
Medium Length Curly Layered Hairstyle
Layers are suitable for medium-length natural curly hair. It can increase volume at the roots and improve the organic texture of your locks. If you are looking for a softer look, add a few extra layers around your face.
Bob Hairstyle for Curly Hair
Finding a perfect style for a shorter lock can sometimes be hard. But a classic bob can solve all of your problems. Be careful when you're deciding on length. If you go too short, managing your hair may get more difficult.
Mid-Length Curly Hairstyle with Curly Bangs
If you want to give your medium curly hair a juicy and thick look, try a set of bangs. And if you are looking for a healthy and nourished look, go with the brown base color with dark blond highlights.
Medium Curly Bouncy Hairstyle
This shoulder-length curly hairstyle is a flexible style that can be parted on the side or down the middle. If you are looking for an extra-sporty style, you can also put your curls into a ponytail or a topknot.
Messy Curly Brunette Shag
A natural curly haircut can perfectly show off your eyes and face frame. If you are looking for a messy and effortless style, this is the best one. This is a wash and wears cut, and it is also easy to manage and style.
Share your ideas in the comments if you found this article helpful. This can be very useful for those having your hair type. Have you ever tried the above hairstyles? If you use other hairstyles for your curls, Please share your experience with us in the comments.