Curly hair is one of the hair types which needs lots of care. Unlike straight hair, you have to do lots of things to keep this type of hair frizz-free and defined. Although achieving defined and moisturized hair can be challenging, if you find the best routine for your hair type, you can get closer. If you want to get to know your curly hair better, this post is just for you. If you're not sure about your hair type, I recommend reading Hair Type – Every Thing About It, first.
How does hair get curly?
Hair fundamental contains keratin, and protein which extends from the follicle. The cells of the hair follicle formulate keratins, and also other proteins. After the protein becomes a part of the hair shaft, two sulfur atoms connect together and shape a disulfide bond. If the two sulfur atoms in the same protein get too close to each other, the protein will curve accordingly. Therefore curls are made.
The hair that you were born with may change during your life. The number of disulfide links between hair proteins in the hair shaft will decide the amount of curl or wave of your hair. If there is a high number of protein links, your hair will be more curly.
You can take a look at these posts for kinky and coily hair: Kinky Hair: Everything You Need To Know, Coily Hair: Everything about this hair type.
Curly Hair
It is of type 3 hair. If you look at this type of hair strand closely, you will detect an S or a lower case s shape. Some curly hairs may also have a Z shape. The amount of frizz in this type depends on the humidity. In addition, curly hair is vulnerable to damages and if you don't take good care of it, it will become dull.
You shouldn't cleanse curly hair too much
Although your washing days schedule depends on many factors such as workout schedule, sebum production, and scalp moisture, you should always try to wash as little as you can. If you shampoo too much, you will dry out the natural oil on your scalp and hair. This can lead to breakage, frizz, and dryness. You can experiment with different schedules, but once or twice a week can be a good start. Check tgin Sulfate Free Shampoo & tgin Rose Water Sulfate Free Hydrating Shampoo if you're looking for a perfect shampoo for your curls.
tgin Sulfate Free Shampoo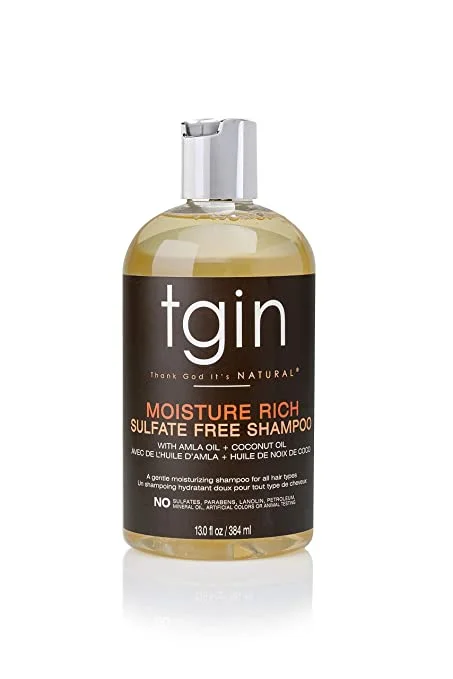 tgin Rose Water Sulfate Free Hydrating Shampoo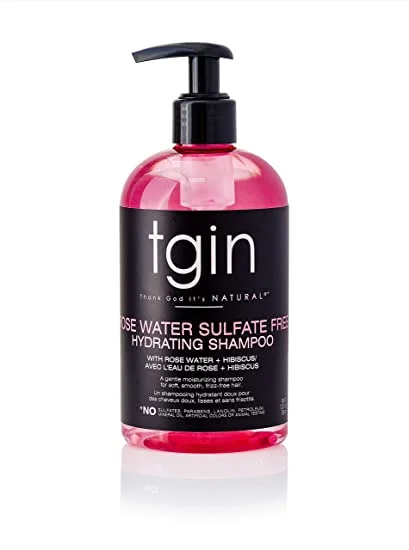 Don't skip conditioning
One thing that your curly hair needs the most is moisture. You can provide that with a good hydrating conditioner. If you are looking for a great conditioner for your hair, try Flora & Curl Organic Rose & Honey Cream Conditioner, or Alikay Naturals Caribbean Coconut Milk Conditioner. Don't forget to seal in the moisture which can keep your hair moisturized for a longer time.
Flora & Curl Organic Rose & Honey Cream Conditioner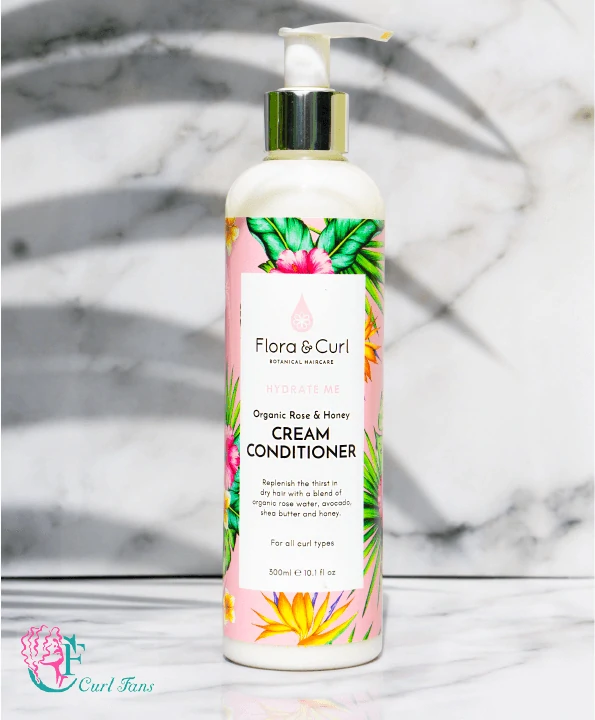 Alikay Naturals Caribbean Coconut Milk Conditioner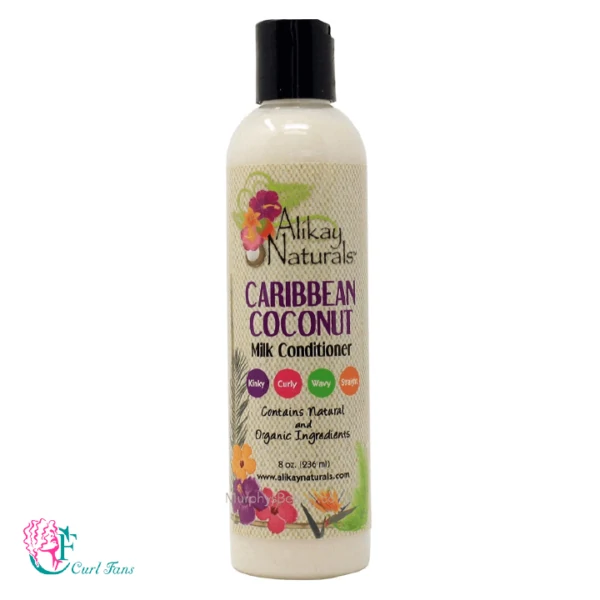 Always use your fingers to detangle
Always use your finger when you want to detangle your kinky hair. Finger detangling lets you control the detangling process more easily. Combs can cause lots of problems such as breakage, and split ends. And If you are trying to have hair growth, the split end is not good news for you. You can also do the detangling while you are still in the shower by using a conditioner. The conditioner can make it easier for fingers to slide through hair.
Don't use products with sulfates
Sulfates are not recommended for any hair type, but it is more important that you don't use products with sulfates for curly hair. Sulfates can dry out your hair, and cause problems such as frizz and breakage. Always try to avoid products that contain sulfates. Instead, you need to use natural moisturizing products. Check Harmful Ingredients Of Hair Care Products to learn more about harsh ingredients.
Use Satin pillowcase
Protecting your kinky hair at night is essential. Regular pillowcases can cause frizz and breakage, among other problems. Make sure the fabric you choose minimizes friction and retains moisture. Satin and silk are ideal for kinky hair since they do not catch or rub. As a result, you can prevent breakage while also preserving your style and gaining smooth edges without using a lot of product. Check ShhhSilk Silk Pillowcase if you're looking for a perfect pillowcase for your curls.
Shhh Silk Silk Pillowcase
Find the right routine for your curly hair.
You should research your specific curly hair type, and don't be afraid to try new products and techniques. For example, there is no guarantee that one product will meet all of your styling needs, but you might find that layering a few different products yields better results. Here, I want to recommend The Curly Girl Method. This method will improve your hair's health and keep your curls moisturized. You can prevent frizz and have softer hair with it. If you want to learn the details about the Curly Girl Method and get some suggestions about suitable products for this routine, check The Curly Girl Method – Every Thing About It.
If you have found any method that works for your hair, you can share them in the comments. This can be very useful for those who have your hair type. Have you tried any methods or tips that we mentioned in this post? if so, tell us which one worked for your hair type in the comments.