Every hair type needs different kinds of methods or products to get the best result. If you have fine curly hair, you don't have to use the tips that are for thick hair. This post will show how we can refresh fine curly hair. So, if you have this type of hair and wondering how you can get more refreshed curls, this post is what you are looking for. Also, if you need more information about hair types to maintain your curls better, check Hair Type – Every Thing About It.
Spray your hair with water
Your fine curly hair can easily get weighed down by hair products. This makes water one of the best options that you have for refreshing your curls. You can use a spray bottle for this to make things much easier. Spray water until your hair is a little damp. You can try scrunching your curls to give the shape you prefer. If scrunching makes your hair frizzy, you can also try to finger coil.
Try spraying a lightweight styler
One amazing way to refresh and moisturize your curls is by spraying some lightweight styler on your hair. All you need to do is add your favorite leave-in conditioner to your spray bottle. A gel or mousse would also be great to try if you want to get more hold. If you want to try some great leave-in conditioners, don't miss Bounce Curl Moisture Balance Leave-In Conditioner and INAHSI Aloe Hibiscus Leave-In Conditioner & Detangler.
Bounce Curl Moisture Balance Leave-In Conditioner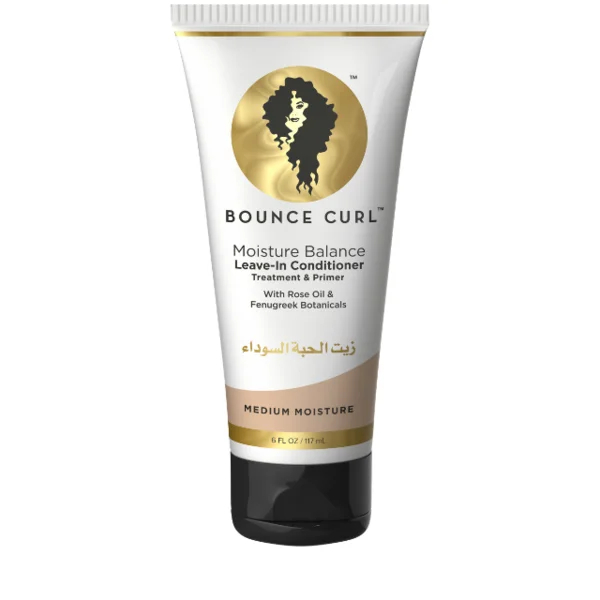 INAHSI Aloe Hibiscus Leave-In Conditioner & Detangler
Try refreshing without water
Everyone's hair is not the same, and water may not work for your curls. If you have been trying to refresh your hair by spraying water and it has not been effective, you need to make some changes. One great thing that you can try is a creamy product. Apply a little amount to dry hair, especially in areas with the most frizzes.
Give diffusing a chance
Diffusing can also be an amazing addition to your refreshing routine. If you use water to refresh, just try a diffuser to speed up the process and prove volume and bounciness for your curls. Make sure that you first experiment with a diffuser to see the result. Just try diffusing for 5 minutes to see whether it works for your hair or not.
Use hair clips at the roots.
One thing that many curlies with fine curl deal with is lack of volume. You can easily fix this problem by using hair clips at your roots. Just use these clips at the roots in sections when your hair is still wet from water refreshing. Take them out when your curls are almost dry. If you are not using water in your refreshing routine, you can leave hair clips on your hair for 10 minutes and then take them out.
Frequently Asked Questions About Fine Curly Hair:
What type of hair is fine curly?
Fine hair texture is the most delicate and fragile type of hair. This category usually includes type 2 waves and type 3 curls.
Is moisturizing fine hair necessary?
When you clarify fine hair, deep condition it. Moisture is the focus of deep conditioning. Unless you have dry, damaged, brittle fine hair that needs moisture, fine hair tends to get easily over moisturized and weighed down.
Should I condition fine hair?
You should use rinse-out conditioners and cleansing conditioners a few times a week on fine or oily hair. For maximum moisture, you should condition coarse, curly, or dry hair more frequently, and leave-in or deep conditioners might be a good option.
How can I discover if I have fine hair?
Lay a single strand of hair flat on a table to determine its width. Your hair is fine if you can barely see it or feel it between your fingertips. When the hair strand appears thick and textured, it is coarse.
How can I keep fine wavy hair in good shape?
Don't cut your hair long.
Avoid chemical processes.
Use shampoo more frequently.
Reduce the amount of conditioning.
Make sure you apply the styler sparingly.
At the roots, lift the hair.
How should I improve my fine curls?
Towel dry gently.
Do not apply too much product at once.
Let the curls dry naturally.
Make sure you apply lightweight detangling conditioners.
To prevent breakage, comb, and brush through very gently.
How can I refresh curls without a spray bottle?
Use a pea-sized amount of your favorite leave-in conditioner, curl cream, or gel. This mixture of products and water can refresh the dry and frizzy curls.
Is there a way to reactivate my curls after sleeping?
Spray your hair with the mixture after filling your spray bottle with water and less than a tablespoon of your favorite conditioner. (If you prefer, you can wet your hands and smooth or scrunch the water and conditioner into your hair.) The smooth style elongates the curls, while scrunching gives the style some definition.
If you have found any method that works for your hair, feel free to share them in the comments. This can be very useful for those who have your hair type. What method do you use to refresh your fine curly hair? Share your experience with us in the comments.